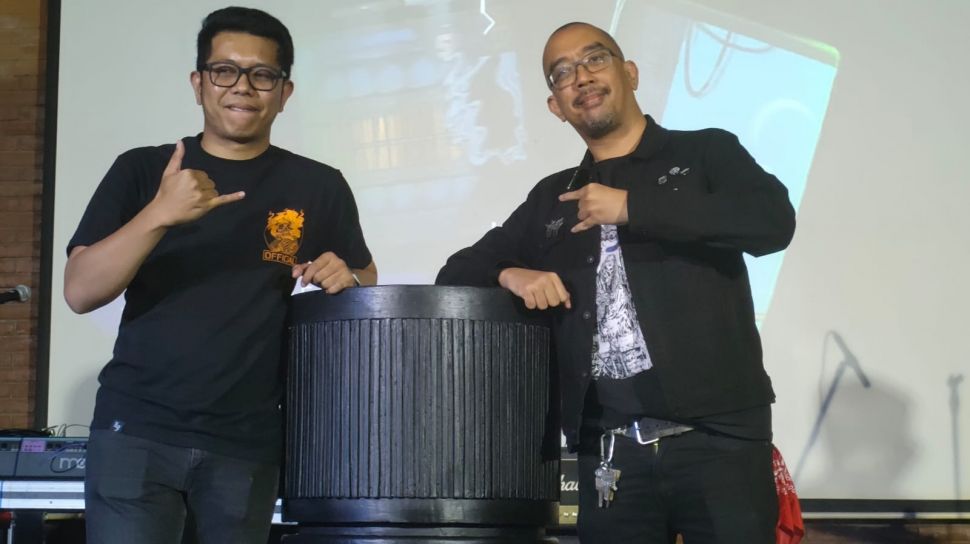 Suara.com – Apart from being known as a metal band vocalist, Arian Seringai is also recognized as an accomplished businessman. Lawless Jakarta is the proof.
As is known, Lawless Jakarta has so far had a number of businesses engaged in the automotive, culinary, music, bar, tattoo studio and other fields.
It didn't stop there, Arian Seringai also had a business he had dreamed of for a long time and finally realized, namely e-cigarettes.
For this business, Lawless Jakarta collaborated with Public Distribution to produce a liquid called Space Cake.
"Now I'm starting to try the vape business even though I've wanted to do it for a long time," said Arian Seringai while introducing Space Cake in the Kebayoran Baru area, South Jakarta, Wednesday (25/1/2023) evening.
Space Cake has the taste of Mascarpone Cake with Humble Crumble Topping, with a unique creamy aroma with a hint of strawberry, savory and not overly sweet.
To be able to create Space Cake, Arian Seringai admitted that he had to learn various flavors. "I even decided on the taste of Mascarpone Cake with Humble Crumble Topping in Space Cake," said the 48-year-old man.
Lawless Jakarta and Public Distribution have prepared packaging with a theme that emphasizes the outer space theme that Space Cake carries. It doesn't stop there, a special jingle for this product has also been created by the doom metal unit under Lawless Jakarta Records, Godplant.
Blantika Sandi, General Manager of Public Distribution, said that his company positions itself as the most trusted e-liquid brand in Indonesia and for the last five years has produced more than 50 variants of e-liquid which are distributed throughout Indonesia.
"We hope that Space Cake can add a new color to Public's product portfolio
Distributions. Hopefully Space Cake can be enjoyed and well received in society," said Blantika Sandi.