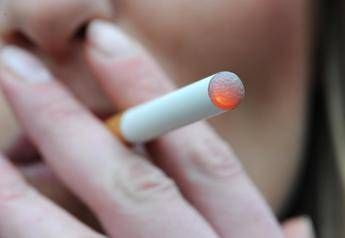 With no indication that e-cigarette use is more harmful to heart health than conventional smoking, switching from traditional to e-cigarettes could translate into health benefits. This is what emerges from the latest review by the team of researchers of 'In Silico Science', a project coordinated by CoEHAR, the International Center of Excellence for Research on the Reduction of Tobacco Harm of the University of Catania, whose aim is to find and analyze the scientific literature of the sector regarding the possible effects of e-cigs.
The study conducted by Renée O'Leary, CoEHAR researcher, one of the leading experts in the field of systematic reviews, evaluated the evidence of clinical research conducted on a real sample of smokers to understand what the effects are on vascular health after the replacement of conventional cigarettes with electronic ones.
The study – details a note – included 25 searches, between January 31 and April 29, 2021, for a total of 1,810 smoking participants. The authors found that nearly two-thirds of the tests conducted show no significant differences in heart rate, blood pressure and other cardiovascular test parameters compared to combusted smoke. In addition, the researchers evaluated data from two clinical studies that suggest that e-cigarette use has some benefits: Participants with hypertension experienced a clinically significant reduction in systolic blood pressure after one year of e-cigarette use. electronics.
"Our review provides detailed and up-to-date data on the possible cardiovascular health implications of using e-cigarettes," said Renée O'Leary, CoEHAR researcher and author of the study. use of e-cigarettes does not add any cardiovascular risk and shows that smokers who decide to switch to electronic smoking could benefit.However, as emerged from other reviews, we have observed methodological gaps in the analyzed studies, largely due to the design and research structure, which does not reflect normal vaping conditions, and limitations such as too small study samples or a failure to ascertain a previous smoking habit.
With regard to any methodological limitations or flaws – the note continues – 20 studies were classified as high risk of bias and 5 as moderate risk. Among the most common problems, the review highlighted that 7 studies had gaps related to the participants: the subjects were either of a single gender, or, just entering adulthood, or declared exceptionally low or too high tobacco consumption patterns. The researchers also pointed out that confidence in the results was in many cases compromised due to too small study samples: a fact relevant to about half of the studies analysed. Furthermore, some research has used protocols that do not reflect the normal conditions of use by vapers.
As part of the requirements for inclusion, studies had to contain comparison groups of smokers or a test for participants who had substituted electronic smoke for combustible smoke. Thus, 8 American studies, 6 English studies, 4 Italian studies, 2 studies conducted in Germany and one study from each of the following countries, Belgium, Greece, Indonesia, Poland and South Africa were selected. The searches involved a total sample of 1,810 smokers aged between 18 and 65 years. As regards the methodology, 11 studies were conducted on a sample of vapers equal to or less than 20. Furthermore, the researchers found differences in the type of vaping device studied, underlining how the data from the first types of e-cig they may not match the models currently in circulation. In addition, several studies do not consider previous smoking habits. The authors urge researchers to pay particular attention to the structure and design of their studies to provide high-quality data on harm reduction strategies.