Don't dream of quickly declassifying them as small motorcycles not very suitable for great experiences on two wheels. The protagonists of these buying tips are motorcycles that can offer much, much more than you think, even to the most expert motorcyclist who, indeed, could rediscover with them the enthusiasm of the first times. For those who are not experts or shun any performance anxiety, they can prove to be the coolest panacea for all ills. We're talking about motorcycles with small, if not really mini dimensions, 125 cc engine capacity and therefore also suitable for those who only have a B driving licence, but with a big heart and fashionable aesthetics. We have selected a few well aware that there are many more out there. Our goal is to turn on a lightbulb and ask you: what other mini adventure would you like to see on this list?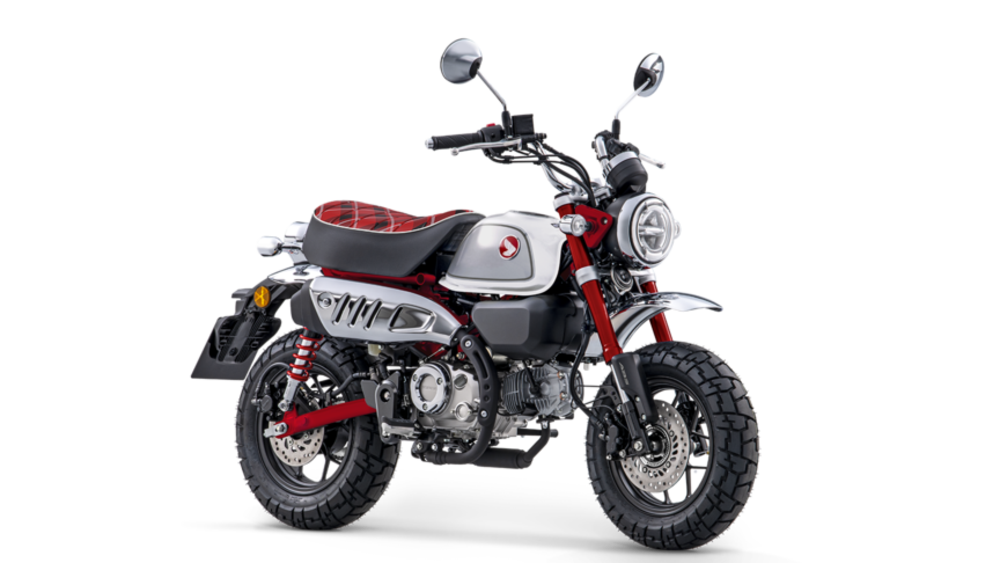 Honda Monkey 125 & Co.

Let's start this roundup of economical and compact adventure bikes with the most representative 12″ bike, the Honda Monkey. However, we also include the MSX sisters Grom and Dax in the list, less adventure in look but no less fun to look at and drive. in 1961 as a toy motorcycle, the Monkey remained unmistakable even in its most recent version. We find though single-channel ABS complete with inertial platform which prevents the rear wheel from lifting in the event of hard braking. The gold anodized fork has upside-down stems and the frame is single-spar in steel and the single cylinder is the classic 125 cc 2-valve single-cam horizontal, air-cooled and capable of delivering 9.4 horsepower at 7,000 rpm and 11 Nm of torque at 5,250 rpm. The gearbox is now 5-speed, the rims are 12 inches and the braking system uses a 220 front disc with 2-piston caliper and a 190 with single-piston caliper. With a weight of just 104 kg and 12″ wheels handling and agility are guaranteed as well as fun. Not to mention consumption: it does 66.7 km with a litre! The price is for a high-level product: 4.290 euro f.c.
Go to the Honda price list
See all ads from new Honda Monkey 125
See all ads for used Honda Monkey 125
See all Honda Monkey 125 reviews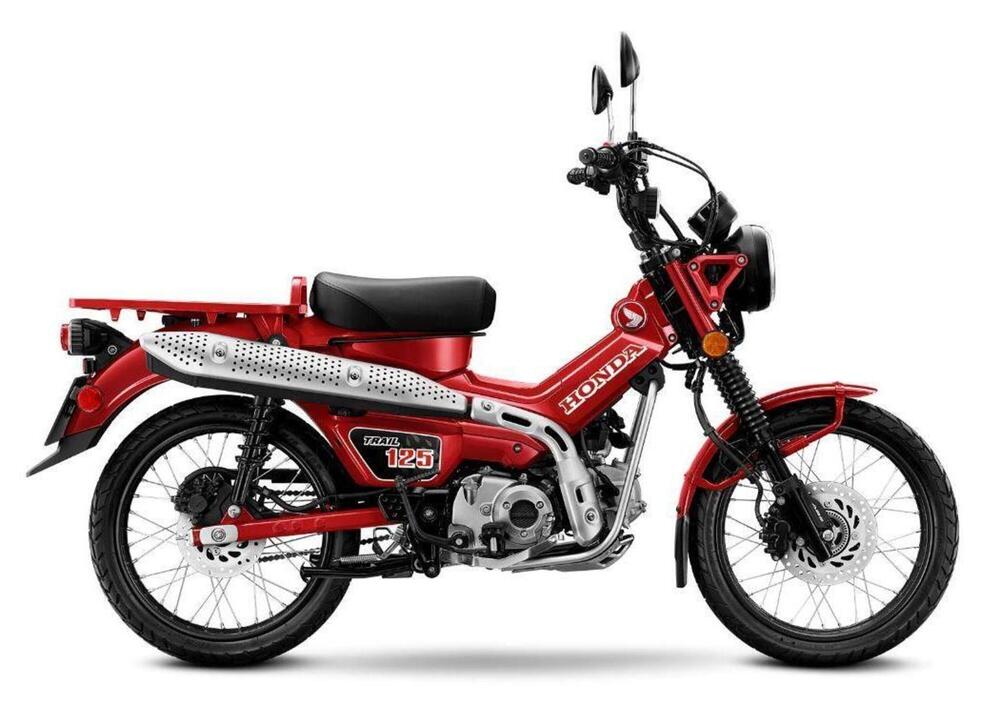 Honda CT 125 Trail

With regret we begin the description of the CT 125 Trail by emphasizing how ahìnoi is not yet marketed here in Europe. This model derived from the Honda Super Cub C 125 – which you can find in dealerships – is the perfect embodiment of what we support in this buying guide. In other words, it's small, easy, practical, economical and with a recognizable look of a rough handyman halfway between an enduro, a moped and a work vehicle. It is a very practical 125 that is well suited to the city as well as to overcome fords and dirt roads. The horizontal cylinder engine is mated to the four-speed gearbox and automatic clutch. Starting is both electric and crank. The Super Cub's chassis has been lengthened and strengthened, ground clearance has increased to 165mm and suspension travel is increased (89 and 109mm). The weight is 120 kg and the price in the USA is 3,899 dollars.
Go to the Honda price list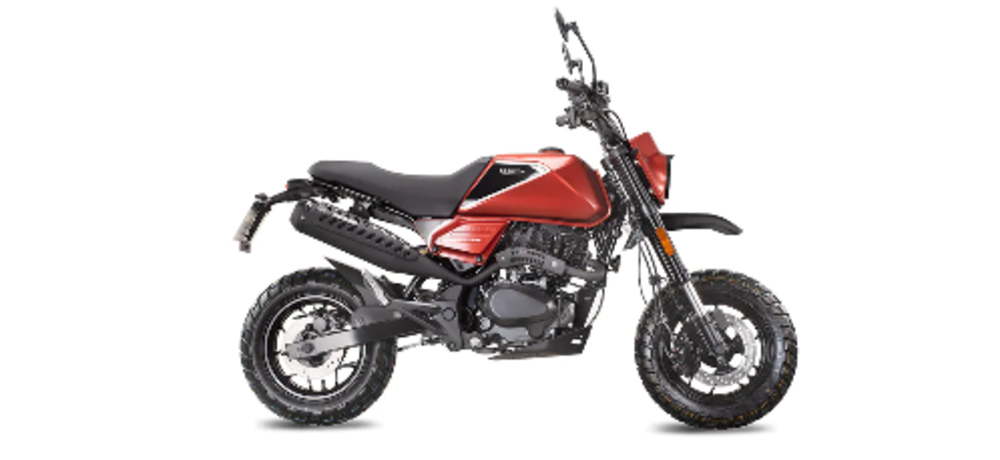 Brixton Crossfire 125 XS

It is admittedly a modern reinterpretation of the Japanese mini bikes of the 70s, the Crossfire 125 XS has 12-inch wheels and an aesthetic that also recalls the 125 (with 18 and 17-inch wheels) and 500 cc older sisters. Powered by a 4-stroke single cylinder with 5 gears and 11,2 cv at 8500 rpm and 9.6 Nm at 6500 rpm which pushes it up to 95 km/h, is braked by a pair of 220 and 190 mm diameter discs. It weighs 111 kg, a limited weight which contributes to fuel consumption 2.4L/100km. Costa 2.599 euro f.c.
Vai al listino Brixton
See all ads for new Brixton Crossfire 125 XS
See all ads for used Brixton Crossfire 125 XS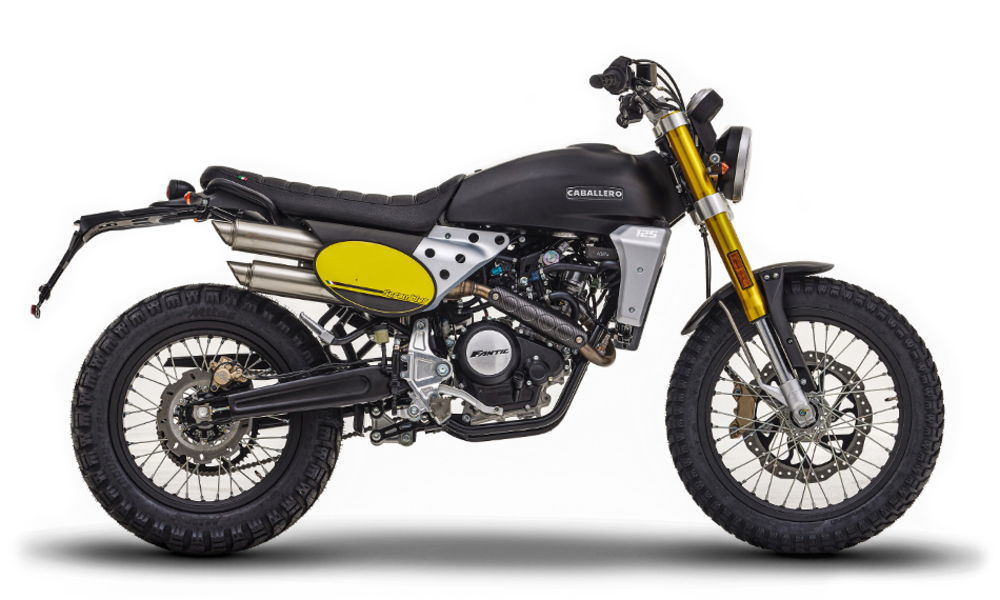 Fantic Knight 125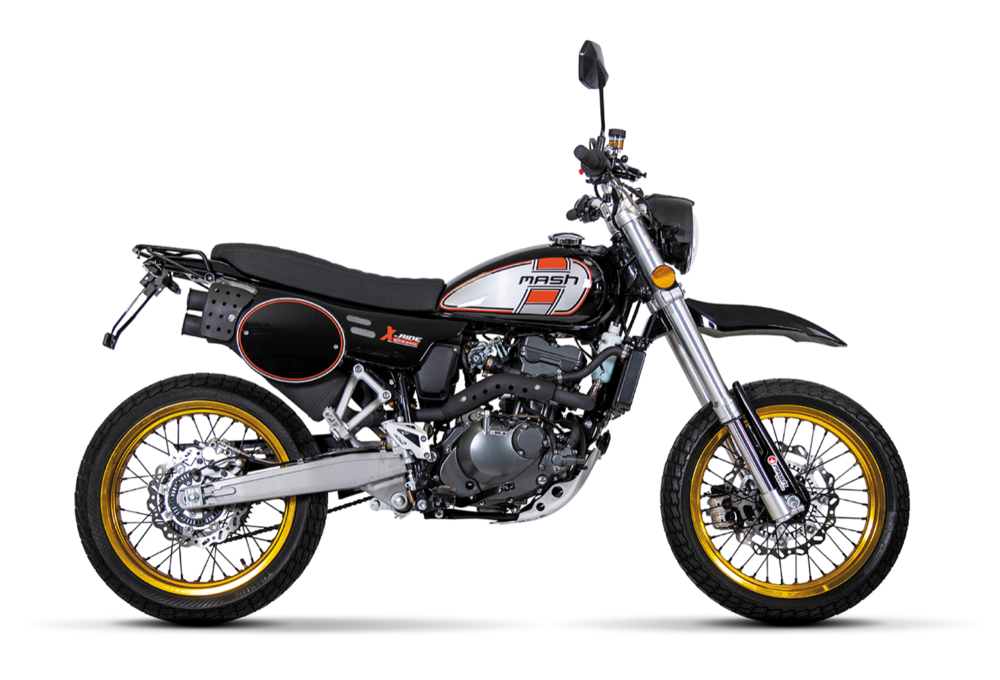 Mash X-Ride 125

Liquid-cooled single-cylinder four-stroke engine and aesthetics inspired by the regularity of the seventies are the calling cards of this X-Ride 125 built in China and branded Mash. Compared to other products of the brand, it denotes greater constructive care as well as a more personal design while maintaining a very competitive price: 3.699 euro. The wheels are both 17″ so more motard-style than scrambler, the tank is 10.5 liters and the weight is 130 kg.
Go to the Mash Italia price list
See all ads from Mash X-Ride 125 new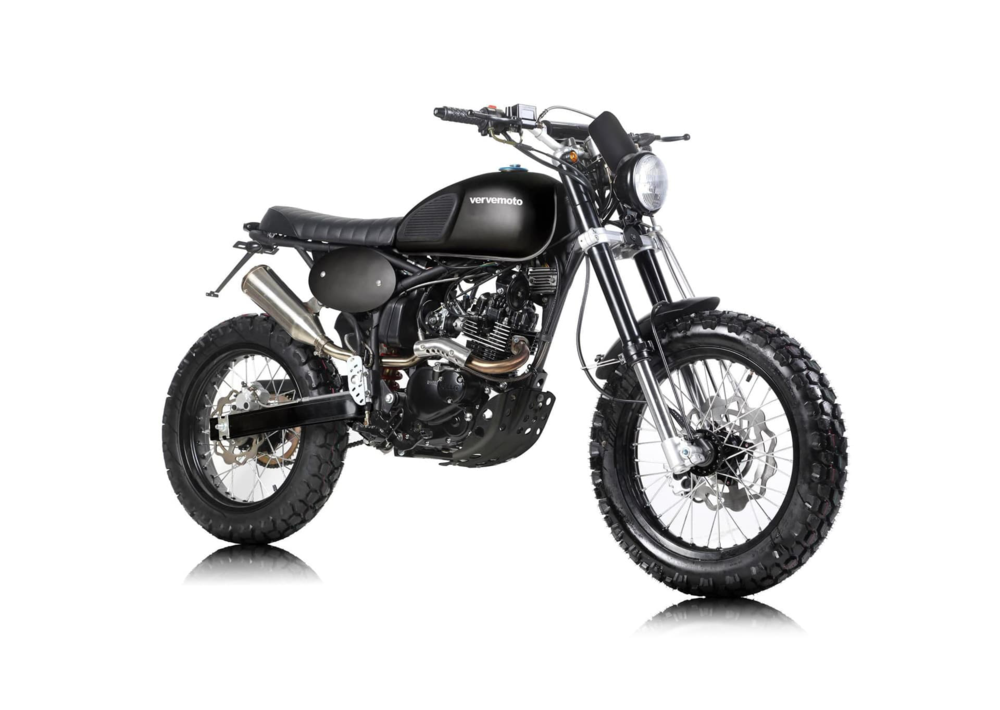 Vervemoto Tracker 125

Vervemoto is a small and little-known brand that focuses on small motorcycles with an essential design and low costs thanks to production in the Far East. In the current range, a place of honor is occupied by the two Tracker 125 and 250 for their original and free-range special looks, two bikes that share a character but have different frames and above all engines. This time we deal with the first and more compact eighth of a litre. Proposal a 3.290 euro f.c. in three matt monochromatic colors (black, green and white), it has 18″ and 17″ wheels, an upside-down fork and a 14-litre fuel tank, two of which are spare. Weighs 120 kg and it's nimble and fun. However, the saddle is a bit high: 840 mm from the ground, better to take that into account.
Go to the Vervemoto price list
See all the ads of the new Vervemoto Tracker 125
See all the ads of used Vervemoto Tracker 125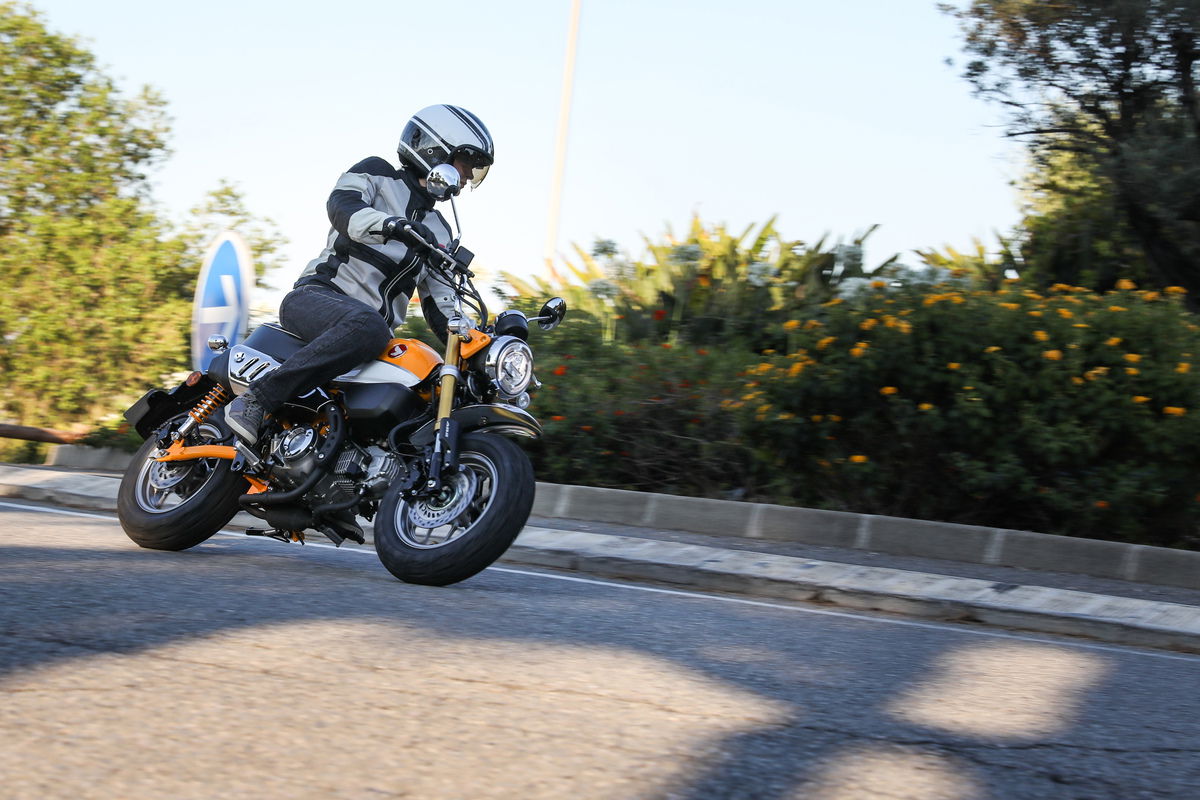 Honda Monkey 125. The charm of uniqueness and history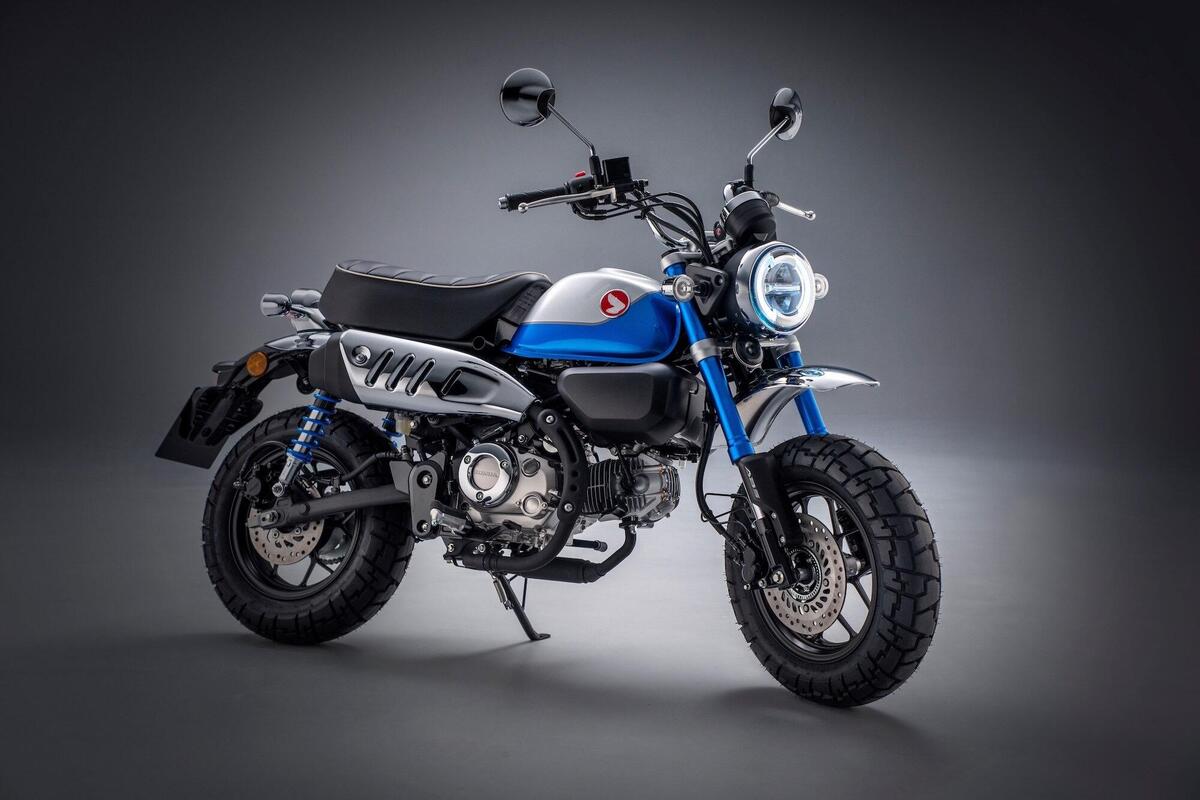 Honda Monkey 2022, the Euro-5 arrives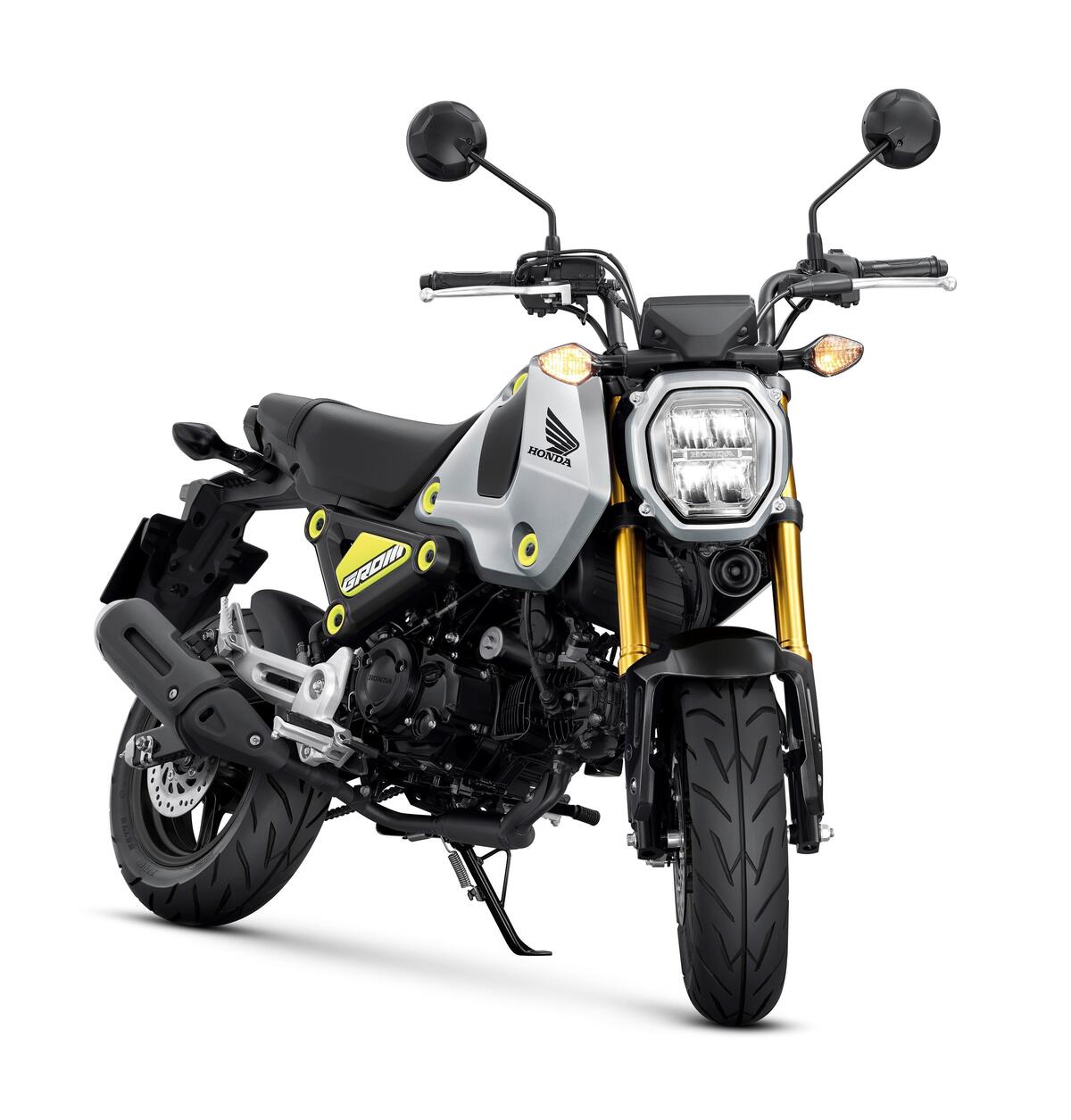 New Honda MSX 125 GROM: ​​Euro 5 and a cosmopolitan name (GALLERY)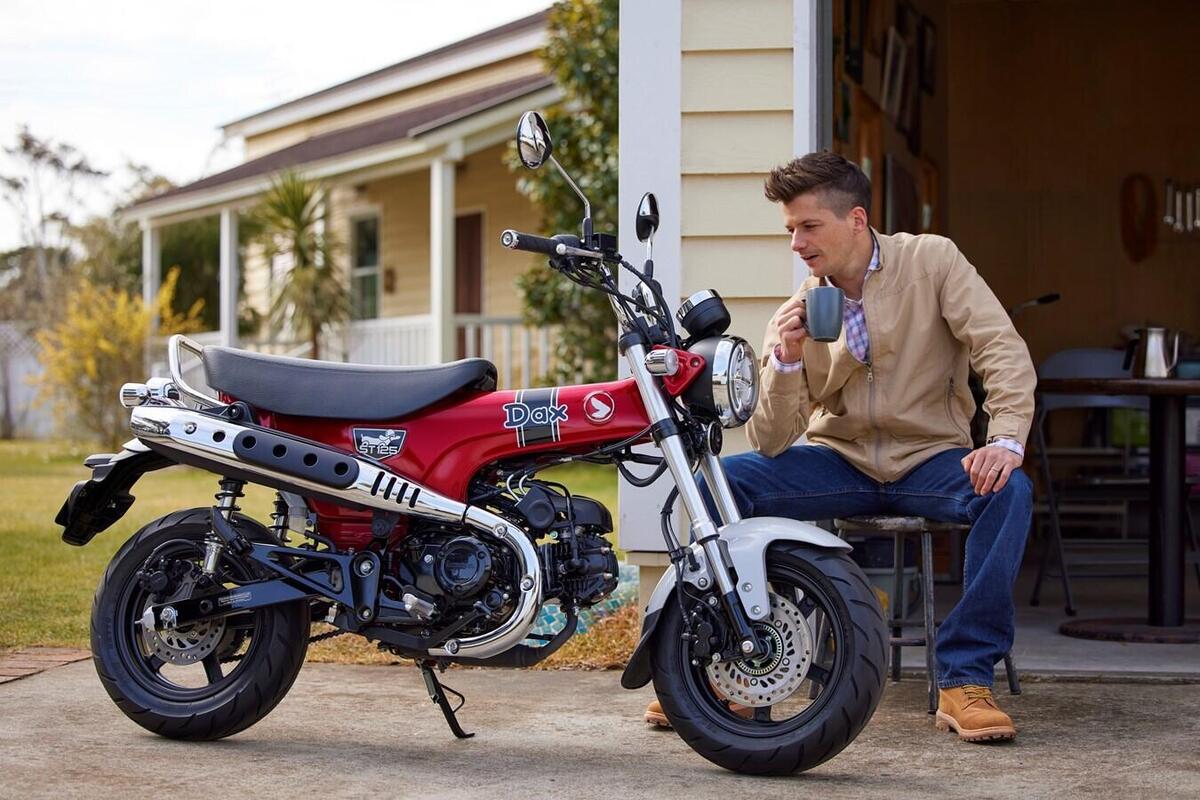 New Honda ST125 Dax. Introduced in Japan, arrives in Europe