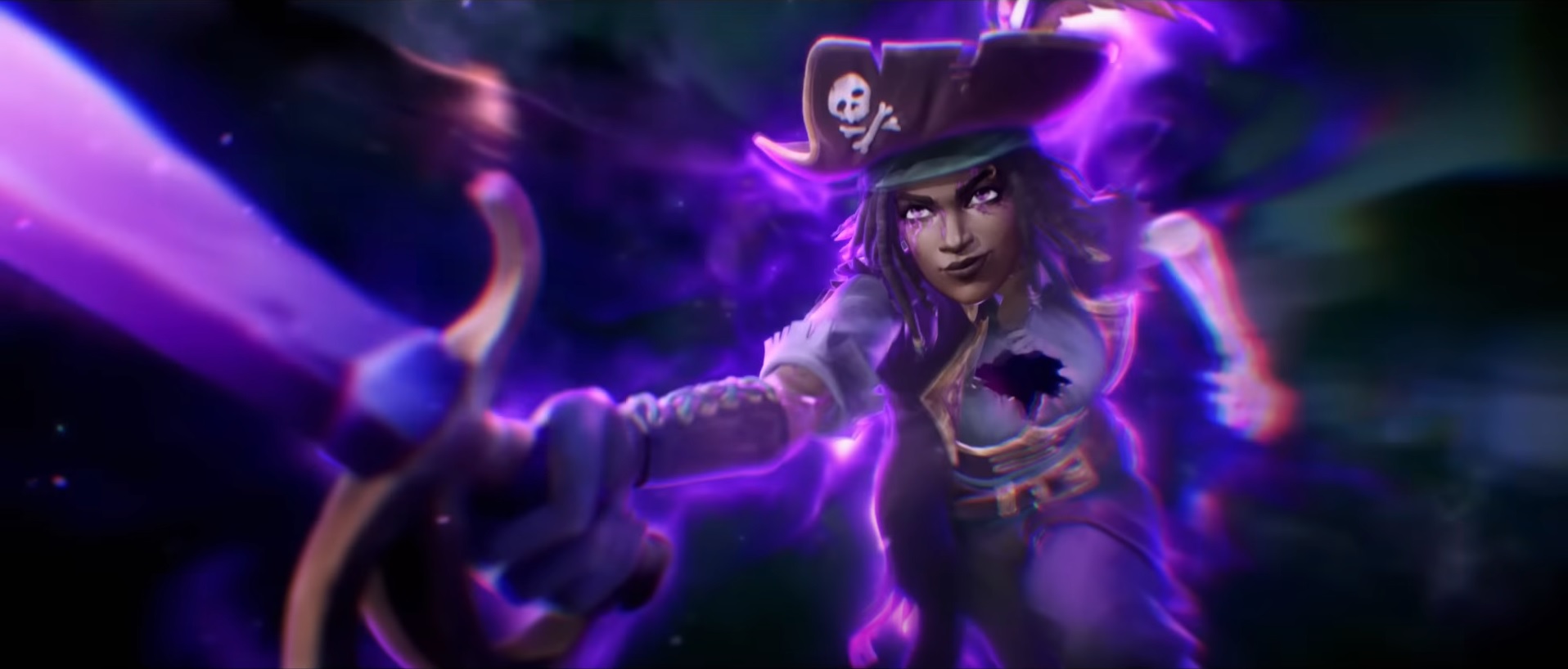 Prize Games (Desperados III and Shadow Tactics team) announced Shadow Gambit The Cursed Crewnew pirate-themed strategy coming in 2023 (precise date not disclosed) on PC, PlayStation 5 e Xbox Series X/S. For the occasion, the cinematic trailer and a gameplay movie were also released, which you can see at the bottom of the news.
This is the description of the game through the Steam page:
Hey, cursed pirate!
This is Shadow Gambit: The Cursed Crew, a brand new stealth strategy game set in an alternate version of the Golden Age of Piracy. The curse of lost souls haunts the mysterious archipelago of the Lost Caribbean, which is under the control of the terrible forces of the Inquisition. They despise all things supernatural and use soul-eating fire to hunt cursed pirates like you.
Assemble your crew of cursed pirates:
Embark on a journey with the pirate Afia and search for the legendary Black Pearls to revive your cursed crew. You will be able to play with all eight of your adventure companions, who have their own personalities and unique supernatural powers. Launch allies or enemies with Gaelle's magical cannon, use Mr. Mercury's soul anchor to open a magical portal, or travel through spacetime to unleash sneak attacks with Afia's mythical sword.
Outsmart:
Pull off an epic heist and recover a mysterious treasure of otherworldly power to defeat the army of the Inquisition. Infiltrate its strongholds. Go behind enemy lines. Deftly combine the magical abilities of your crew to dispatch enemies with carefully thought out tactics. When your plan proves perfect, you'll feel like a brilliant strategist.
Ship Sweet Home:
Climb aboard the Red Marley, a ghost ship with a soul. On deck, plan your next move or team up with your crewmates. Befriend these legendary cursed pirates of the Lost Caribbean. By setting out on specific missions with individual characters, you will be able to discover their past and understand what prompted them to embark on cursed journeys.
Explore the Lost Caribbean:
Land on various exotic islands in the Lost Caribbean. Each island is a hand-drawn sandbox filled with incredible adventures – from places that exude the magic of cursed souls to bustling pirate villages and tantalizing tropical beaches.
Play it your way:
Choose your crew members freely before embarking on each mission. Use their unique abilities to devise new strategies against the forces of the Inquisition. Carve your own path to and from each island, choose a sneaky or more direct playstyle, and use the environment to your advantage. Password: experiment!
Manipulate time and try different strategies:
Your ghost ship lets you manipulate time to your liking. Pause the time to adopt an effective strategy or define the actions of multiple characters to launch one after the other. Capture a memory while playing to be able to start over if things go wrong. Change your approach and tactics to discover unique and original solutions at every moment of the game.
Below you can see the cinematic trailer and gameplay footage of Shadow Gambit The Cursed Crew