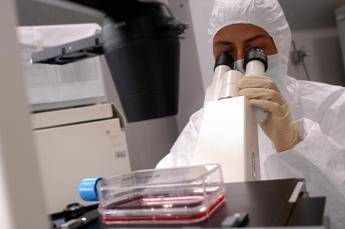 The various forms of muscular dystrophy affect 20,000 people in Italy. "There are different therapies for these patients. Surely gene therapy, already successfully applied in other diseases, today is probably the best hope for all of us to have an effective and lasting therapy in a relatively short time for those affected by these diseases". Thus Antonio Toscano, full professor of the Department of Clinical and Experimental Medicine of the University of Messina and national councilor of the Italian Society of Neurology in the fifth episode of the monthly column 'Protect your brain, entrust yourself to the neurologist' – a project born from the collaboration between the Sin and Adnkronos to increase knowledge of neurological pathologies and the figure of the neurologist – takes stock of the various types of muscular dystrophy and the treatments available today to control the symptoms and to better manage the patient.
"There are also therapies that are based on certain drugs – highlights Toscano – especially present in Duchenne dystrophy. However, drugs that can only be applied to a small population of these patients because they are affected by a specific mutation. For the rest, cortisone is widely used to delay the loss of ambulation. In addition, there are many clinical trials that appear to be promising."
This group of diseases in which there is "progressive muscle degeneration due to increasing motor disability" can arise at any age. "Muscular dystrophies can already be present at birth – remarks the expert – in this case we are talking about congenital dystrophies, or in childhood, adolescence and adulthood. The onset is absolutely unpredictable". As for the symptoms, these patients "generally having a disorder at the level of the muscle fiber, which then leads to a degeneration of the muscle fibers – underlines Toscano – will have a strength deficit, a reduction in muscle mass which will lead to great difficulty walking , going up and down stairs, carrying loads. Daily activities such as, for example, combing your hair, taking an object from the car, or using the hairdryer are all conditions that can reveal the presence of a muscle disease".
To have a correct diagnosis in the best possible time and therefore a possible therapy, avoiding the so-called journeys of hope, it is essential to contact one of the centers specialized in neuromuscular diseases present in almost all Italian regions. "Diagnosis is not difficult – assures Toscano – thanks to tests such as electromyography, muscle magnetic resonance and genetic tests". Once the form of muscular dystrophy has been diagnosed, and a therapeutic process has begun, patient management, according to Toscano, must be "collegial. In fact, it must include a multidisciplinary team: in addition to the neurologist expert in neuromuscular diseases, physiatrist, physiotherapist, psychologist, pulmonologist and cardiologist must be part of it, because the respiratory and cardiac muscles are often involved. All these specialists form a pool for the management and assistance of patients who also need psychological assistance, ventilatory assistance, possibly even corrective surgery for skeletal disorders". All this "has contributed to lengthening the life of patients with muscular dystrophy but it is important that they are periodically seen and subjected to checks in specialized centers by these teams in order to guarantee them the best possible quality of life", he concludes.