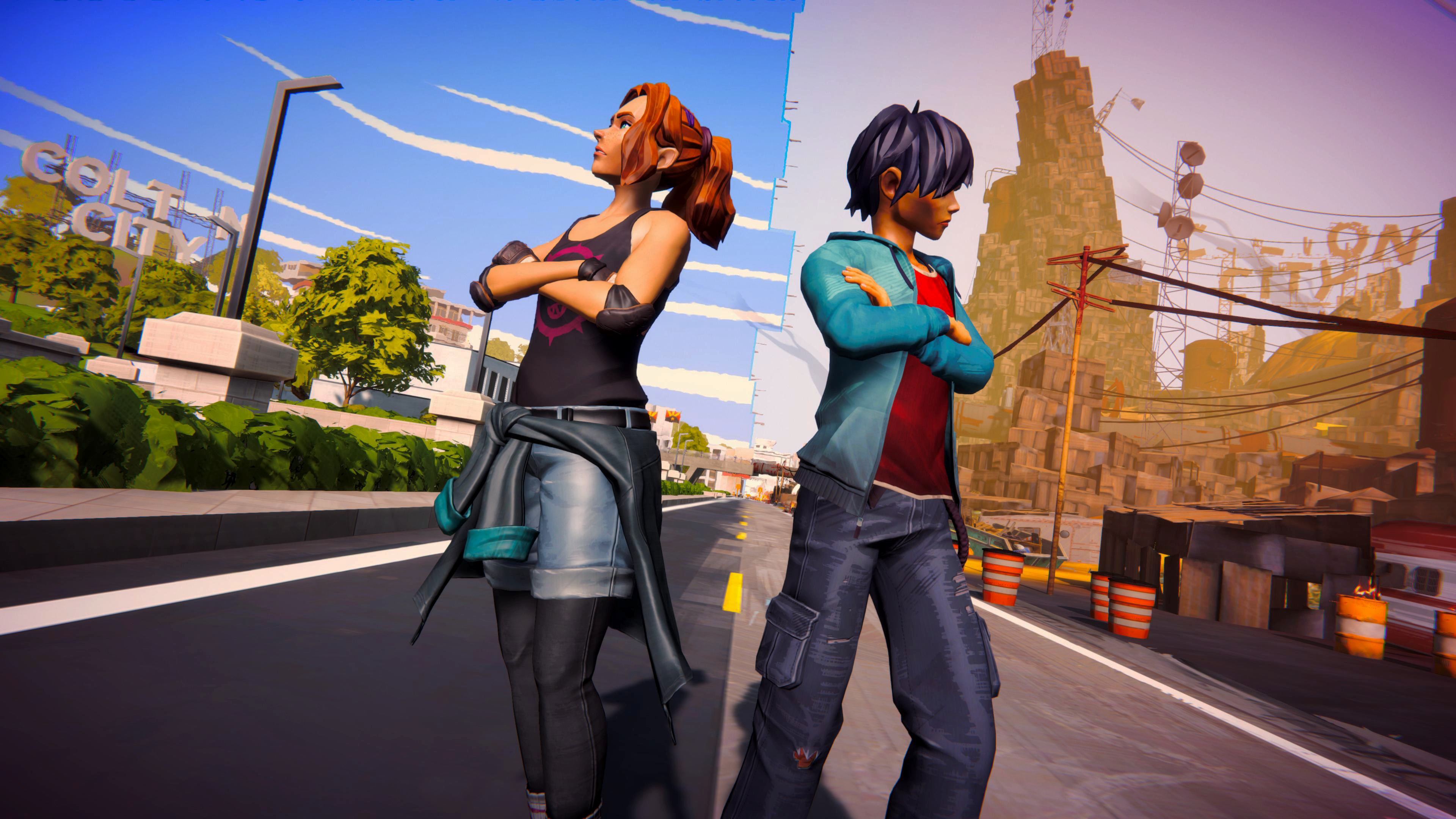 DigixArt e Ravenscourt they revealed Road 96: Mile 0story-based adventure with a musical component and prequel to that Road 96 released in 2021. This new episode will be available from April 4th digitally on PS4, PS5, Xbox One, Xbox Series X/S, PC e Switch.
The single Land Locked Heart by The Midnight that appears in the reveal trailer will be released soon and will bring some 90s vibes to the game. You can see the announcement trailer at the bottom of the news. Below, several screenshots
This is the description of the game:
Road 96: Mile 0 is set in the White Sands, upscale community of Petria, and takes place just before the road trip that began in the summer of 1996. Players will alternate between the roles of Zoe and Kaito, two teenagers with opposing backgrounds and beliefs.
Two teenagers, two worlds
Former Road 96 players will remember Zoe, one of the game's main characters. She is from the wealthy part of town and her father works for President Tyrak's government as oil minister.
Born in dangerous and dark Colton City, Kaito, a character from Lost in Harmony, moved with his parents to the wealthy White Sands apartment building to get a job and escape the city's pollution. Two years have passed since the move to the area where all the VIPs live and Tyrak too
Intrigued by his darkness, Zoe grows closer to Kaito and they become good friends. Over time, Zoe will begin to discover disturbing truths about her country and even her father.
Want to find out what prompted Zoe to flee her home? And what really happened in 1986 during the border attack?
This friendship will soon be tested. How will it affect the fate of their story? Will they remain friends?
John FaniseCEO at DigixArt said:
"In Mile 0, we wanted to show where Zoe is from and why she left her comfortable life. But we didn't do it the conventional way, we took a different route, with metaphorical musical sequences, where you ride Zoe and Kaito's beliefs and doubts. The fun part is, YOU choose how you want them to evolve."
The inner worlds of Zoe and Kaito
Explore the inner worlds of the two characters. Even though the narrative segment is the backbone of Road 96: Mile 0, Zoe and Kaito will juggle psychedelic musical rides. These imaginary journeys use a unique mix of rhythm-based gameplay and narrative choices, allowing players to influence and shape their own emotional journey.
The Midnight
The colorful and retro Land Locked Heart by The Midnight, the American synthwave band, will be released soon. This is the first single from the Road 96: Mile 0 soundtrack that will enhance the emotional experience of the players.
"This song is about the homecoming paradox. Even if that's where you trained and where there is evidence of your origin story, there comes a time when you no longer feel at home. Ultimately it feels like a place you have to escape from or be doomed to continue in a story that isn't yours. We are thrilled to see the song come to life on Road 96: Mile 0", The Midnight.
Road 96: Mile 0 is a story-based adventure game with a musical component developed by DigixArt and published by Ravenscourt arriving on digital platforms on April 4th. You can see the announcement trailer below