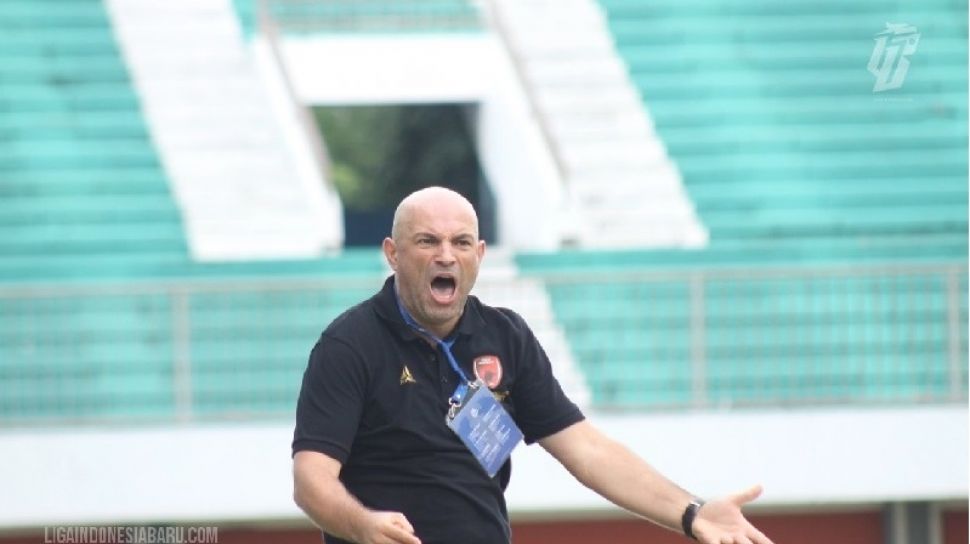 Suara.com – PSM Makassar is cool in the transfer market this time when its competitors are actively moving to improve the squad by bringing in new players in the second round of the 2022/2023 BRI Liga 1 competition. '
Until the 20th week, the team nicknamed Juku Eja had not formalized a single player as their new recruit. Considered passive in the transfer market, PSM coach Bernardo Tavares revealed that he was in no rush to recruit new players.
Tavares reasoned that with the current squad the team had appeared solid and impressive. In fact, he said PSM had succeeded in making a surprise this season.
Relying on young players combined with several senior players, PSM, which was not so favored at the start of the season, is now able to compete in the title race with a fairly consistent performance.
Also Read: Broken Glass! The Arema FC bus was attacked after the match against PSS Sleman at the Maguwoharjo Stadium
"I'm happy with the team or squad that I have now. Giving all of you a surprise so far," said Tavares as quoted from the LIB's official website.
However, Bernardo Tavares did not rule out recruiting new players. Moreover, the registration of new players will be until January 30, 2023, so there is still time for PSM to hunt for new players.
"Whether there are players who come or not, we'll see later," said the 42-year-old coach.
Instead of focusing on the transfer of new players, he currently prefers to focus on maintaining the consistency of the team's performance to continue to compete on the path to winning the title.
"Yes, what position are we in now, so I'll just see. Let's see the current match, we will keep fighting," concluded the coach from Portugal.
Also Read: BRI Liga 1 Temporary Standings 22/23 After Persib Defeats Borneo FC: Note the BRI League 1 Match Schedule for Tomorrow Saturday!