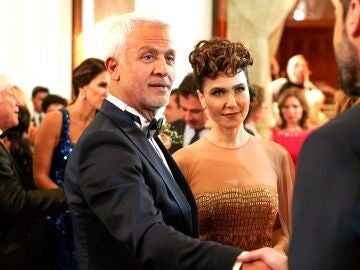 More than 200 million people around the world have already enjoyed the captivating plot of 'Original Sin'. Turkish fiction is about to land on Antena 3 with the intention of catching viewers from the first minute.
Thanks to its unexpected plot twists and its prestigious cast, the series has been sold to more than 70 countries. Secrets, betrayals, love and heartbreak will star in a large part of the stories that will be formed between the characters in the novel.
'Original Sin' tells the story of Yildiz and Zeynep, two sisters with very different personalities who only have each other. Their lives will change completely with the appearance of Ender in her path, a powerful woman who will propose to Yildiz to seduce her husband in exchange for a tempting reward.
Luxury and the humble class will coexist in the same environment in which the characters will experience extreme situations that will make them bring out the most unknown side of each one of them. Will they be true to their values ​​or give in to temptation?
The importance of the family
Despite the fact that the protagonists of this story, Yildiz and Zeynep, have very different goals in life, they both share the love they feel for each other. As much as they argue with each other, they are aware that they are the greatest support they have in their lives and that family is always above… Everything? In the absence of their parents, they know that they must take care of each other.
On the other hand, we will see how money will not always bring happiness, since the Argun family, despite being billionaires, in the privacy of their home, all that glitters is not gold. Ender and her husband are infinitely unhappy, and all the affection they profess for each other in the public eye is far from it, the reality of her marriage and her life with her children.
Don't miss the evolution of this incredible story in 'Original Sin', very soon on Antena 3. Meanwhile, continue enjoying other Turkish hits on Atresplayer.