Pino Aprile returns to the bookstore "The new terroni"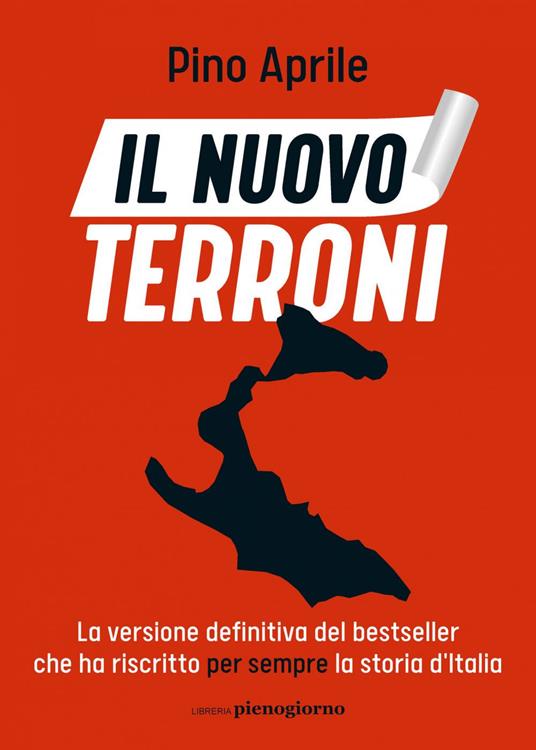 "Southerners", the essay by Pino Aprile who wanted to open a breach in nationalistic rhetoric, is one of those readings that cannot be forgotten. Not only a bestseller, but a longseller that has entered the historical and civil debate by force, giving new awareness and restoring pride to the South, not without some controversy.A watershed book, if it is true, as he wrote Giordano Bruno Guerri, that after its publication nothing could continue in the same way, and we would have an Italy and a history "before" and "after" Terroni. All this happened more than a decade ago: for this reason, today a New Terroni is needed more than ever.
From January 23, therefore, it will arrive in the bookstore "The new Terroni" (Fullday bookshop, 416 pages, 10.99 euros). A definitive version that re-proposes that manifesto book with important additions, and above all with three new and decisive parts, completely unpublished. The evidence of the massacre: an impeccable and sensational study, ten years long, demonstrates with demographic data the dimension of what was a real genocide.
The case Sardinia: reconstructing the history of the Savoyard presence from 1724, we discover that the Piedmontese anticipated on the island everything they then did in the Kingdom of the Two Sicilies starting from 1861. A part of the country considered as a colony and land of conquest, with looting, massacres, deprivations of all rights, itinerant firing squads who executed "orally". Land political consequences: with the birth of initiatives and movements that have never existed in a century and a half, and the consequent denunciation of distortions, inequalities, iniquities. That is why this book is destined to become, today more than ever, a document that offers a different vision for understanding our history and a litmus test for building our future.
Subscribe to the newsletter