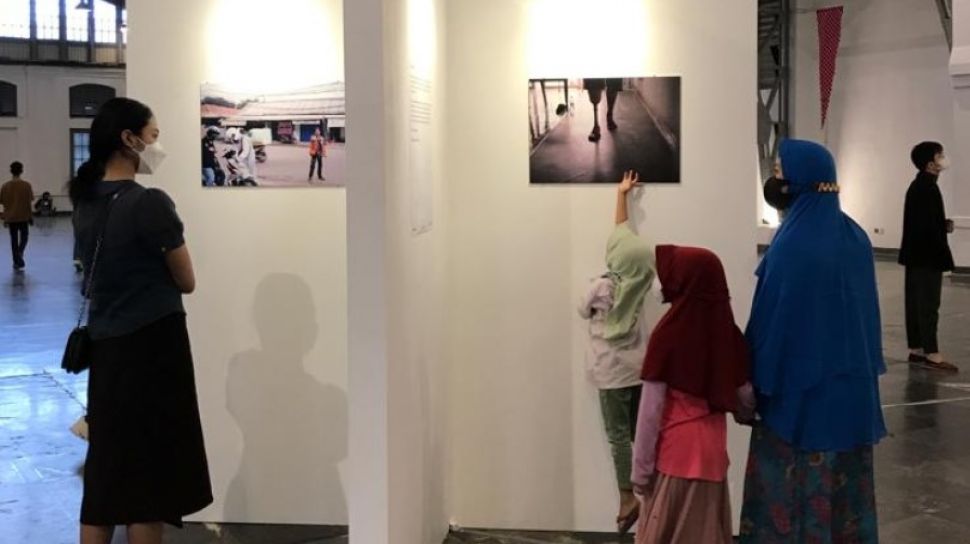 Suara.com – Dompet Dhuafa invites the millennial generation to care about humanitarian issues through the Jakarta Humanity Festival or Jakhumfest 2023. The series of Jakhumfest 2023 events are also filled with humanitalk, Localheroes, Localkarya bazaar prelove, and sound of humanity.
"We believe, there are many stories around us. Happiness, laughter, also pride. Even fatigue, problems, and guilt. Maybe we are experiencing this together. Or, we are not seeing what should be seen," said Dandy E Fathoni, Head of Jakhumfest.
Jakhumfest 2023 will be held on January 28-29, at Posbloc, Filatelli, Jakarta. On the first day, visitors were presented with a photography exhibition themed "Localheroes": It's About Us".
Dompet Dhuafa invites visitors to see photography results from a human angle. The "Local Heroes" photo exhibition displays works by Poto Riza Muthohar, Arifian Fajar, Aryo Prasojo, Ronggo Wirasanu, Typhoon YN, Ayu Nadia, Irawan, Harlan, Elmira and Dhika Prabowo
"We believe, the more we help others, the more we realize how much we are helping ourselves. Maybe something we are looking for in this journey of life is close to us. It's not about how far the achievement is," said Dandy.
Meanwhile, on January 29 2023, Jakhumfest will be attended by a number of directors from Dompet Dhuafa and representatives from Pos Bloc. Jakhumfest also features musicians, such as Mocca, Marginal, Chiki Fawzi, to The Rain. In addition, there were appearances by a number of Indonesian comedians through standup comedies such as Budi (Suci X), Dwi (Suci X), Kukuh (Suci X), Irfan (Suci X) with the MCs (Ilham Setiadi and Syukron Jamal), followed by the performance of the Schoolunteer Contest Finalists. Dompet Dhuafa Volunteer (DDV).