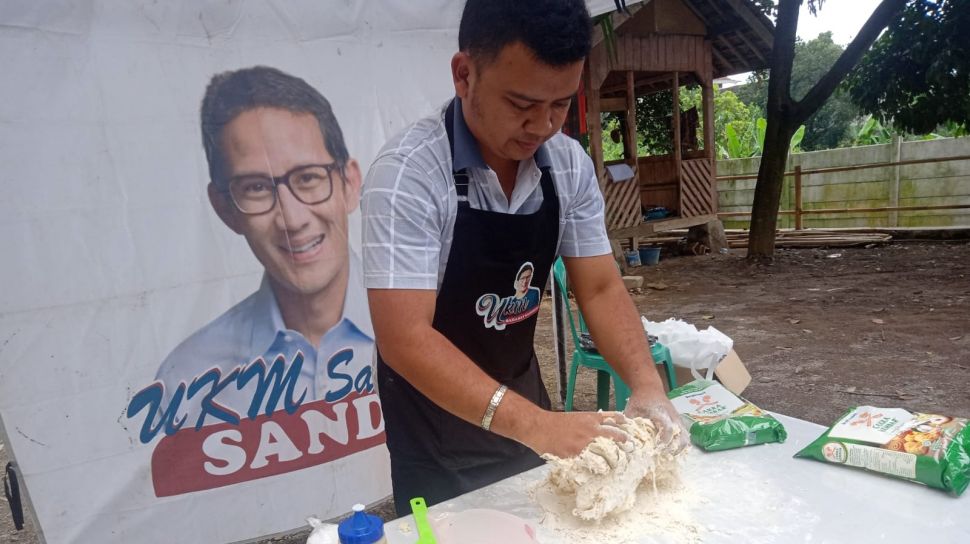 Suara.com – Sahabat Sandi Bandung Raya UKM provides training on making pulled noodles to create business opportunities and jobs for housewives. The activity took place at Jl Haji Haris No 71 Baros, Cimahi, West Java.
The head of UKM Sahabat Sandi Bandung Raya, Dewi Trianawati explained, the training on making pulled noodles was held to provide information as well as open up business ideas for the community, especially housewives.
"We are holding this activity to open up new business opportunities, we chose the pulled noodle training because the potential for the noodle market is very good. We believe this training will open up huge business opportunities because noodles are so much in demand and are served with various recipes," said Dewi.
Dewi revealed that the training that was held had a very good impact on the participants, because the training was in line with Sandiaga's program which wants to open up business opportunities for the widest possible community.
Also Read: Sandiuno Volunteers Help Household Income for Greater Bandung Residents Through Entrepreneurial Training
"This training is very useful for participants, so far they think that making noodles must be done with difficult tools, so we provide a solution for making pulled noodles without tools. This training is very much in line with Mr. Sandi's program to open up the widest possible business opportunities," said Dewi.
Any Haryani, a training participant said she wanted to take part in the training because she wanted to know the noodle-making technique. In addition, the training is also a forum for community motivation and can expand relations among beginner MSMEs.
I want to know the exact technique of making pulled noodles, I can also gain additional knowledge, can motivate me to create new business opportunities, and of course develop market networks," said Any.