To get as strong as a rubber boy.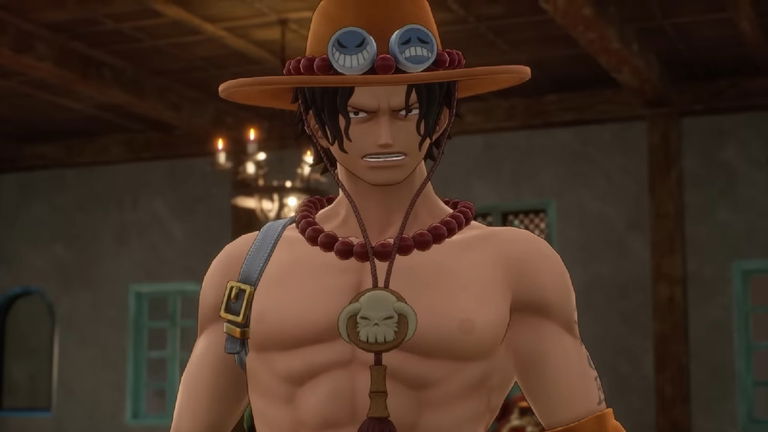 First meeting with Ace in One Piece Odyssey
join the conversation
Recently the One Piece manga has been giving us all kinds of details about the mysteries that are being solved little by little in this universe of pirates created by Eiichiro Oda, thus giving rise to the most recent one revealing the connection of Whitebeard with other characters from this work. However, in this case we are not going to focus so much on the One Piece saga in its manga or anime format, but rather in what is this saga as a franchise.
And it seems that for a while a new gym has been developing and building in Tokyo that It's One Piece themed.being his name One Piece Fitness BragMen and counting with a series of parts that are directly based on the universe created by Oda.
The One Piece-based gym even features classes that are taught by a digital version of Luffy.
To begin with, the interior of the gym pretends to be the cargo hold of a ship, with various boxes, exposed pipes and other elements reminiscent of the ships that we can see in One Piece. In fact, the theme goes much further, since they have come to see weights in the shape of meat that Luffy likes.
However, it is not only limited to aesthetics, but there are various training programs based on One Piece, such as one to have Nami's body or gain enough physical strength to work on a ship. In fact, it must be said that not limited to adults, since we can also see that there are programs and areas for children. And all this with the opportunity that classes are given by digital versions of One Piece characters like Luffy.
It should be noted that this initiative is seen quite logically within the context of One Piece, since, after all, as it is such a beloved franchise even outside the otaku circle, it is quite likely that this collaboration will be a success without paragon, this being something that can already be seen because classes are full in his first month.
join the conversation