One Piece Odysseyas we have already had the opportunity to state in our review, it's an "old-fashioned" JRPG through and through! Why do we want to reiterate this? Because it is essential to understand that, precisely as stated above, the first thing to be assimilated of the new title of Bandai Namco is that the composition of the party is far more important than one might imagine and goes far beyond "simple" personal taste. Whether you are passionate Of Rufy or the Zoro or if you have lost your head for Nami, to be clear, it is right that you take into consideration the fact that your favorite heroes have a wealth of very specific techniques, weaknesses and resistances and, therefore, always deploying them is not exactly a very good choice, even if it breaks your heart thinking about keeping one of them "on the bench". Like any self-respecting role-playing game, clearly keeping the focus on what the members of the crew can do even in their "real" counterpart, the characters of the cast have unique and very specific characteristics, and making the most of them can make the difference in clash economy. To help you better understand who should deploy and when, we thought we'd bring up this mini-guide, with the aim of making your gaming sessions fun and (almost) never frustrating. You are ready?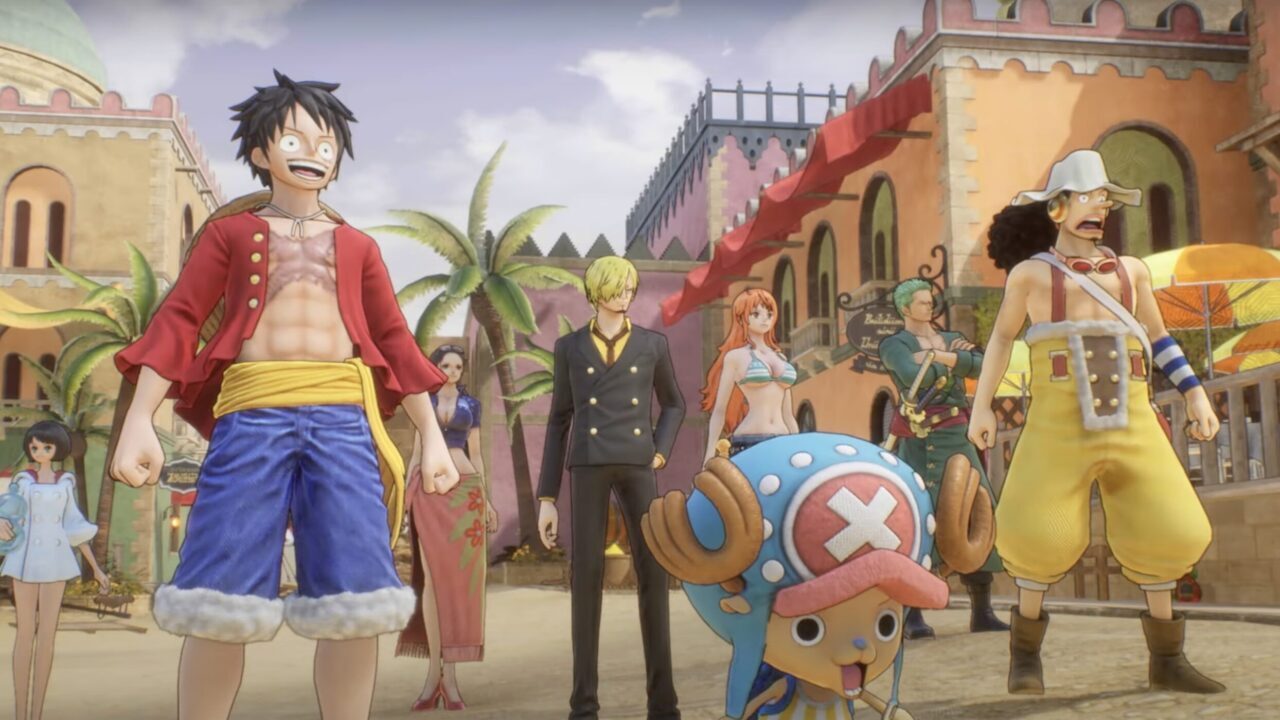 One Piece Odyssey: Offense is the best defense
First of all, it is fair to underline that, net of various weaknesses and resistances, the game has a sort of "chinese paper" system regarding the types of attacks, which are three in all: power, speed and technique. As you may have already understood, some attacks are more effective than others, and therefore it is already for this aspect that it is necessary to understand that some heroes, against some enemies, are more or less effective, regardless. Having said that, we immediately want to give you a super important tip: don't underestimate anyone! You know Usopp? He saved our lives on more than one occasion with his attacks, and although it may be pointed out as a "weaker" element compared to others, at least compared to the other male members of the crew, we can guarantee you that it is not exactly like this, on the contrary. Speaking of raw "power", it is clear that Luffy has very few rivals. The normal blows, but also the binding techniques or the various skills, seemed to us to be very loaded, especially in terms of damage inflicted, on which Luffy is undoubtedly the most reliable element in most cases. Sanji can also boast a very high amount of offensive potential, which is why we feel like placing him immediately after "Straw Hat" in this "non-ranking" of the most important members of the crew. Chopper and Zoro also play an important role in the offensive phase, but speaking of simple "power" and any "roles" we can say that we don't feel like placing them in the very first bracket as regards the role of "striker". In principle, beyond the different offensive derivations of the characters, preferring an offensive approach is something that usually pays more than obsessively treating oneself and avoiding being too aggressive. From this point of view, characters like Nami and Robin become interesting, as they have a good number of AoE attacks at their disposal, also very useful because, often, they bring back state alterations such as stunning, paralysis and poison, which are very interesting for the purposes of clash.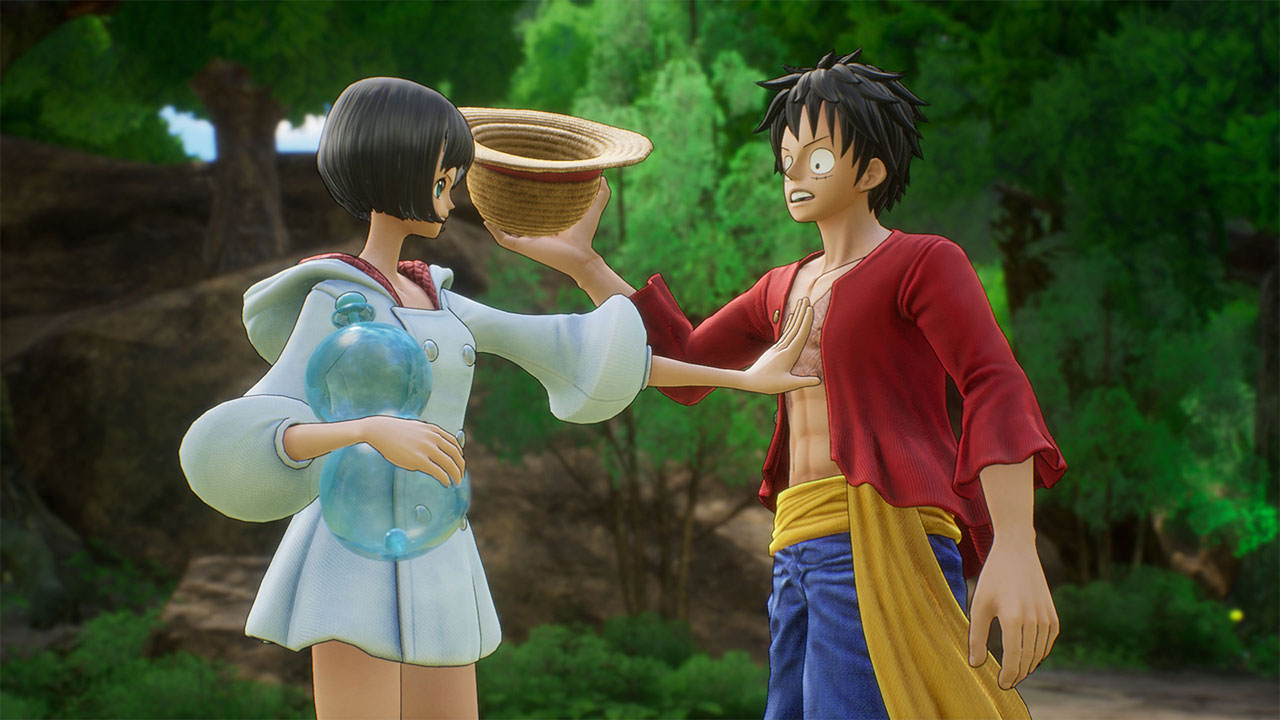 Power, speed, technique: attack yes, but with a strategy
More often than not, we have overcome the clashes with a certain ease, especially in the initial stages. Fortunately, however, the level of challenge is not always the same and over time the choice of the right characters becomes more and more important. It must be kept in mind that the characteristics of the enemies affect the effectiveness of the attacks of the members chosen for the team, and it is in these moments that the "specialists" such as Zoro and Usopp, who can boast different types of attacks compared to the other party members, become more central and effective. Let me be clear, you must always keep the opponent's "style" under control, but overall it is easily understandable that you need to know how to vary well on the subject in order to bring home the clashes more efficiently. In this regard, it is right to keep in mind that usable objects are also very important. Usopp can create his signature debilitating pellets, while chef Sanji can create delicacies that can cure, remove status and give new life to the clashes by replenishing the PT quota of the entire team or of the various individual members. The objects in question, however, can be used by everyone and are not exclusive to the two "authors", which clearly is strongly linked to the purest role-playing aspect of the game, which comes back to knock on the player's door more often than you can imagine. Planning is therefore always important, especially against the bosses, who have always seemed very difficult to take down, since the first chapters of the game. The variety of clashes is therefore an important dynamic, and for this reason the choice of the right members is fundamental, especially when the level of challenge starts to get higher.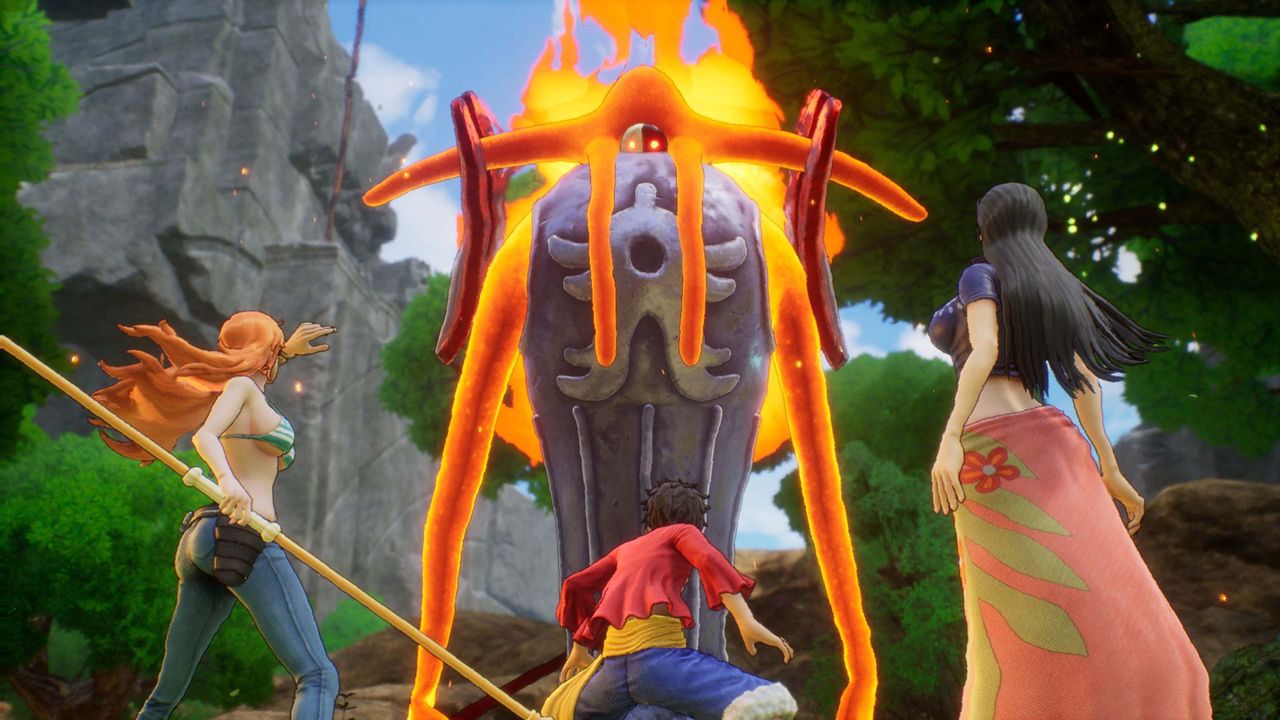 Are we a very strong team?
But then, which is the best team to take the battles home? The answer is very simple: there isn't. To be precise, the correct answer would be that the ideal team does not exist because it changes from situation to situation, but it is still fair to underline how much some members of the crew appeared to us in better shape than others in a "general" way. For this reason, we want to reveal to you which team of "owners" we used most often and which seemed to us overall more useful and complementary once they took the field. First, consider holding Chopper always in the first team. The "small" crew member of "Straw Hat" with his healing skills is essential, especially against bosses, and his ability to remove status ailments is equally important. If we add to this that he is also capable of doing quite a bit of damage, well, the die is cast. Fundamental, as far as we are concerned, is also Usopp. The ranged attacks of the most loved "big nose" in the world and the ability to attack enemies with powerful (and flaming) blows, even the "distant" ones, is a plus to be taken into consideration, in battles both against bosses and against ordinary enemies. Warning: against several enemies he struggles a bit, but he has so many attacks that he will surely find a way to make himself useful. Very useful it is too Nami. The red-haired navigator can stun and hit with various area attacks, and can also boast a decent offensive power, especially against some types of enemies. In closing, the "hot hot" advice on can not be missing Luffy, clearly the strongest character in terms of offensive potential of the whole group. Sometimes you may have to prefer other characters, such as Sanji, but overall Luffy is certainly the one who is more versatile. The ideal team? It doesn't exist, but this composition, as far as we are concerned and taking into account everything we have said so far, may be the best: Rufy, Usopp, Nami e Chopper.