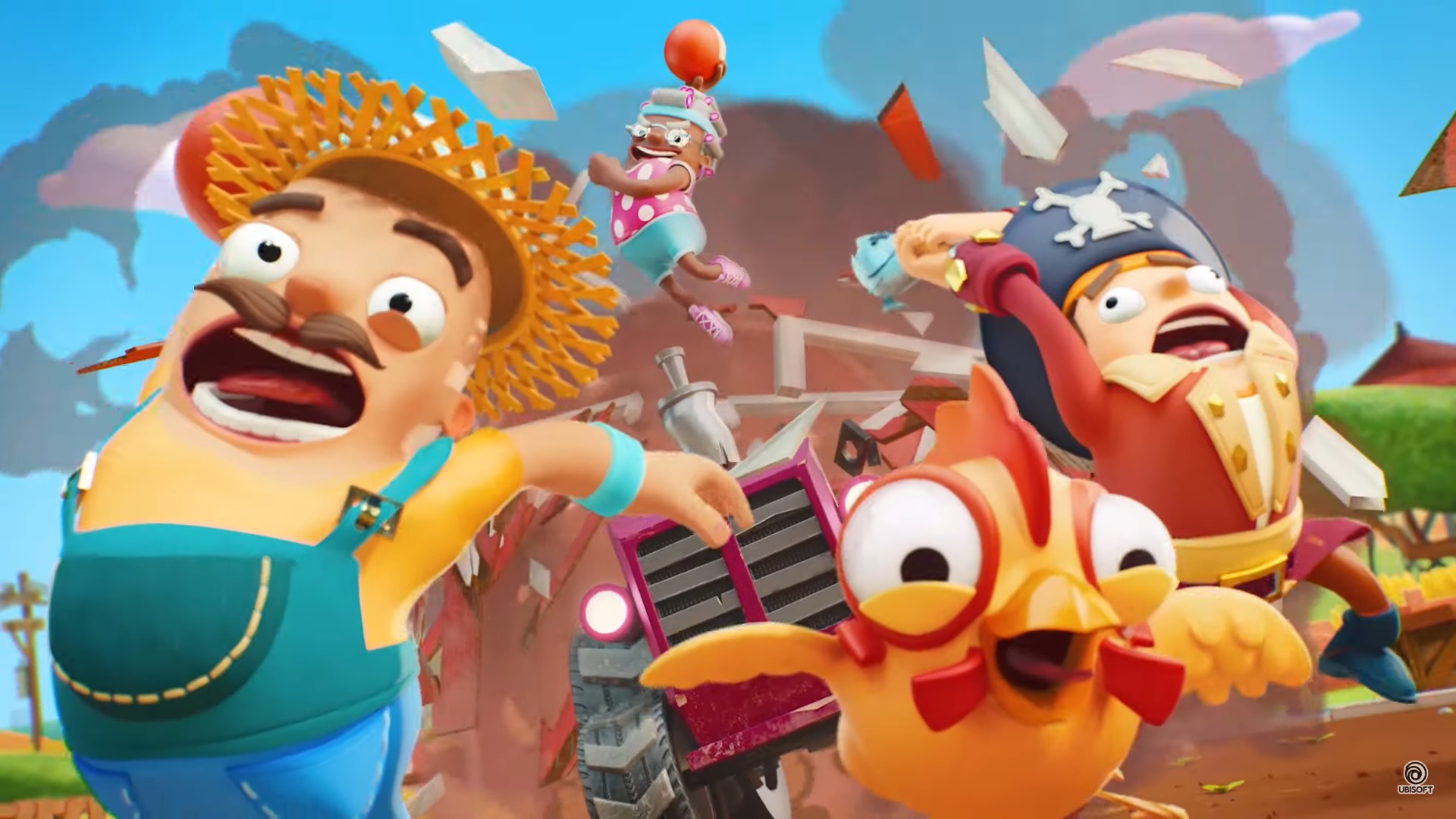 As of today January 26, it is available OddBallersnew party game by Ubisoft with comical dodgeball, developed by the studio Game Swing, are Nintendo Switch, PlayStation4, Xbox One e Windows PC through Ubisoft Store, Epic Games Store e Luna, at the price of 20 €. It is also playable on PlayStation 5 e Xbox Series X | S via backwards compatibility mode. For the occasion, the launch trailer was released, which you can see at the bottom of the news.
This is the description of the game:
OddBallers is a dodgeball-inspired multiplayer party game where players are encouraged to use hilarious tactics and outlandish weapons to win mini-games. From rustic farms to waterfront cities to paradise islands, each environment features more than 30 different arenas and unique mini-games. OddBallers will challenge you to use everything you can get your hands on and catapult your projectiles right into the faces of your friends.
You will need to win a set number of points to get a match point. The first player to convert their match point by winning a minigame in subsequent rounds wins the game. A session can last from ten to twenty minutes, depending on the victory conditions set by the players.
Characters can be customized from head to toe, with hundreds of hilarious outfits, haircuts and more. Customization items can be unlocked for free through player progression.
Whether online or locally, you can put your skills and friendships to the test. Can
compete locally with up to 6 players (up to 4 on PS4), and up to 6 online. You can take the party online to experience some OddBallers craziness from anywhere in the world. The cross-play feature allows you to compete with players from all platforms."
You can see the Oddballers launch trailer below.