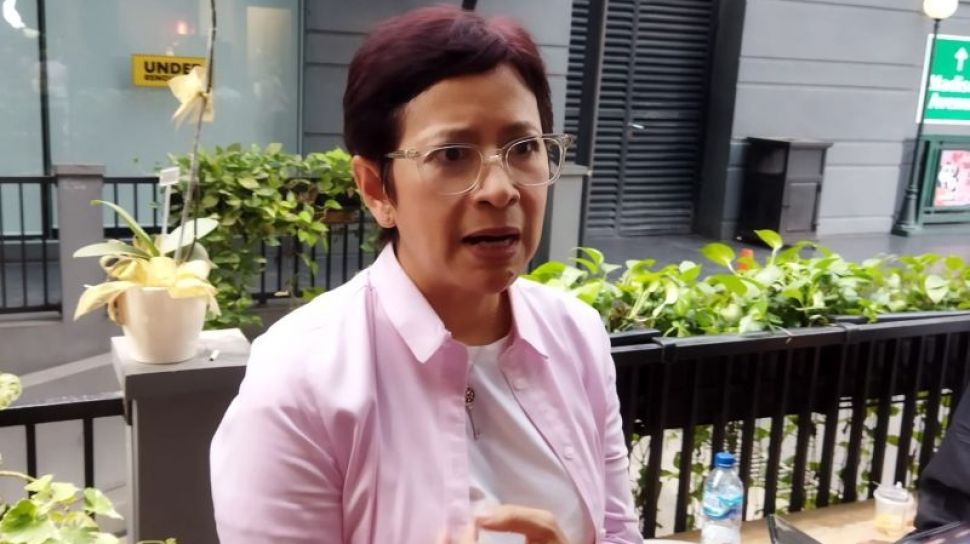 Suara.com – Until now the Governor of West Java (West Java) Ridwan Kamil has not officially announced the political party that will become his vehicle in politics. Even though previously, Ridwan Kamil had joined the Kosgoro 1957 organization, one of the main groups of the founding organization of the Golkar Secretariat.
Even so, Deputy Chairperson of the Golkar Party DPP Nurul Arifin said, it is likely that Ridwan Kamil has already become a Golkar Party when referring to the statement by the General Chairperson of the 1957 Kosgoro Central Collective Leadership (PPK) Dave Laksono, who stated that West Java's number one had become a Golkar cadre through this organization. .
"Dave's (Laksono) statement makes sense, right? Because Kosgoro is the founding organization of the Golkar Party. So, if he joins the organization, he should automatically join the Golkar Party," Nurul told reporters after a discussion on "2024 Presidential Candidates and Goals -Aspirations for Indonesia" in Jakarta, Saturday.
Even so, Nurul said, legally Ridwan Kamil was not yet a cadre of the banyan party.
Also Read: Viral Before Opening, Singaparna Square was Inaugurated by Kang Emil, Here's the Message: Omat Ulah Ngaruntah
"It's just that it's not yet formally legal. We're still waiting, that's it. We're waiting for it," he added.
Nurul also did not know what was the obstacle, until Ridwan Kamil had not been officially announced as a Golkar cadre.
"Later, I will ask Mr. Ridwan Kamil first. If we are really welcome and waiting for a while," said Nurul.
Previously, Dave Laksono had informed that Ridwan Kamil had become a cadre of the Golkar Party through the 1957 Multipurpose Gotong Royong Organizational Unity (Kosgoro).
"(Ridwan Kamil) has entered Golkar via Kosgoro. It remains only now to issue his placement and the chairman will announce it in due time," he said at the Kosgoro 1957 PPK Office, Jakarta on Friday (13/1/2023).
Also Read: Bandung is not as comfortable as Kang Emil's tweets, netizens are busy commenting on the rampant robbery in the City of Flowers
Thus, he emphasized that Ridwan Kamil had become a big family of the Golkar Party because he joined Kosgoro 1957 as one of the advisers.
"Now in Kosgoro as one of the advisers and later in Golkar there is a process in which the general chairman (DPP Golkar Party Airlangga Hartarto) will announce himself," he said. (Between)