More content from Fire Emblem Engage! The information is focused in this case on a great official illustration.
Specifically, it is a spectacular image published by the official Japanese account of Fire Emblem. This illustration celebrates the game launching today and this is what it looks like: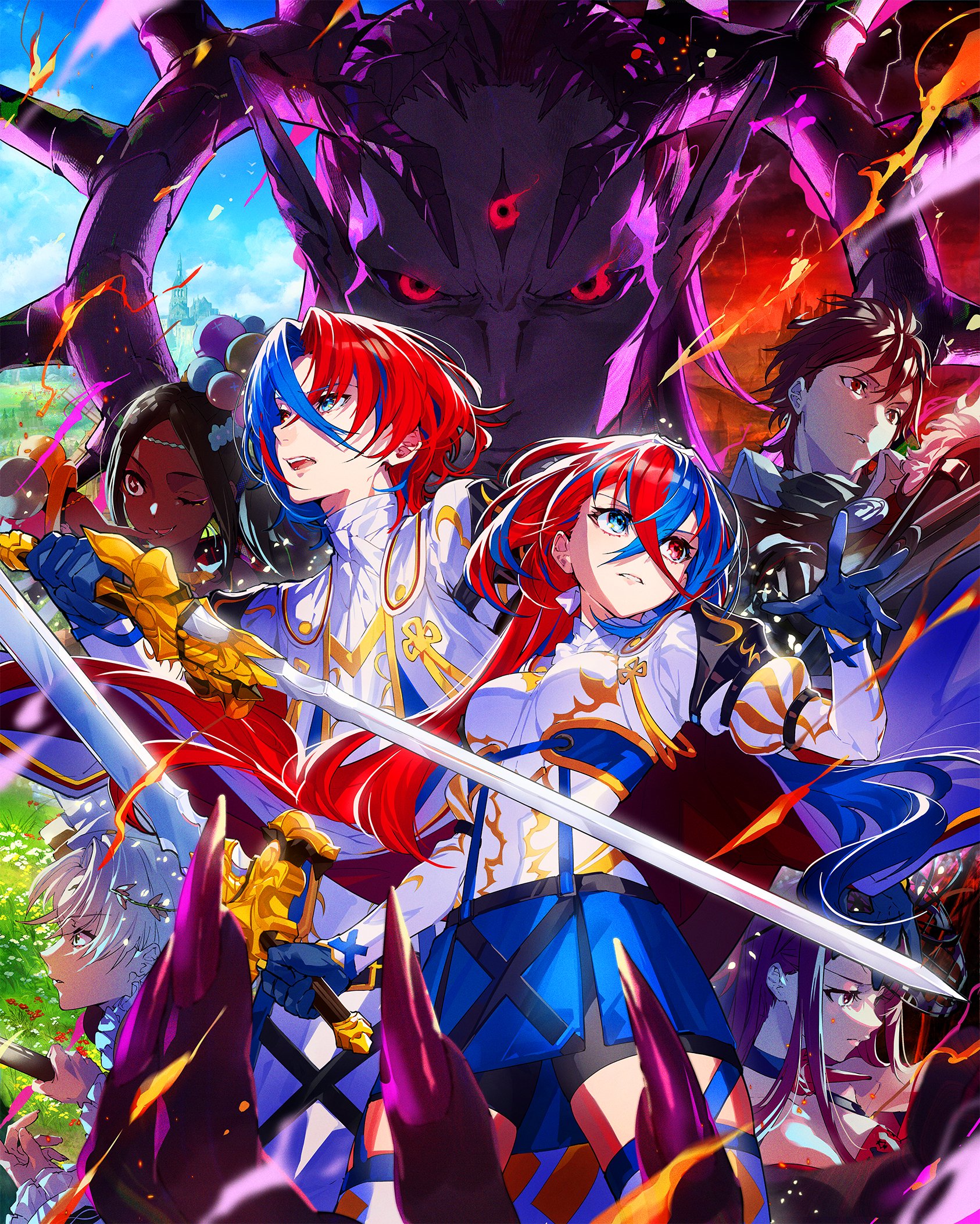 "Fire Emblem Engage" Released Today!
A story of a ring and a dragon that connects the future. An epic adventure begins in which the divine dragon "Ryul" meets the people of each country and the "heraldry" who dwells in the ring, and fights to protect the world while deepening ties.#FE Engagehttps://t.co/LvDxZye0QW pic.twitter.com/k41IuzYnBz

— "Fire Emblem" General (@FireEmblemJP) January 20, 2023
What do you think? If you are interested, you can take a look at our full coverage of the title, which opens today, January 20, 2023, at this link. You also have below its characteristics:
Fire Emblem Engage
The new installment in the Fire Emblem series takes place in Elyos, a continent made up of four nations that surround a Sacred Land. A thousand years ago a bloody war broke out between Elyos and the Fallen Dragon. During the conflict, the inhabitants of Elyos invoked heroes from other worlds to help them: the so-called Emblems. Warriors from different nations fought together alongside them and eventually succeeded in banishing the Fallen Dragon. However, certain signs portend the imminent return of this fearsome enemy… In this adventure you will play Alear, a Divine Dragon who awakens a thousand years after the war without any memory. Prepare for the challenge and fight alongside your allies in combat that combines role-playing and strategy to thwart the return of the Fallen Dragon. Empower yourself on the battlefield by summoning the Emblems, including Marth, Celica and other heroes from previous Fire Emblem installments, that inhabit the interior of Emblema rings. By donning these rings, Alear and his allies can borrow the power of these Emblems, thus improving their attributes and accessing much more powerful abilities. Heroes can also use powerful magic to "fuse" with the Emblems, combining their powers and unlocking unique attacks to lay waste to the enemy.
A great adventure awaits you! Meet different allies and enemies in each nation, discover the Crests that slumber in each ring, and bond with them in this fight to save the world.