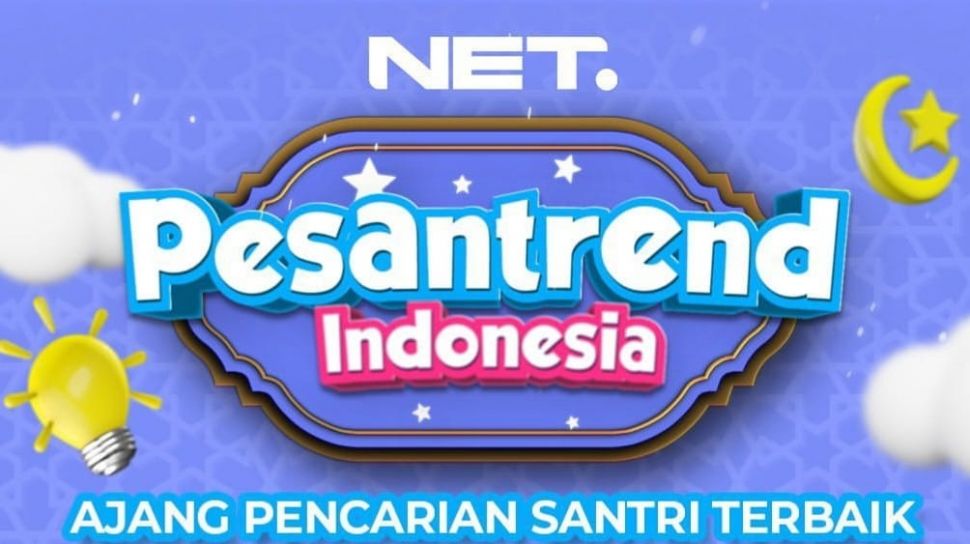 Suara.com – NET TV is currently making a new program with an Islamic theme entitled "Indonesian Islamic Boarding School". For participants of this event, NET opens online registration and closes on January 27, 2023.
Participants for children aged 6-12 years and registration can be done through the website pesantrend.netmedia.co.id.
"Indonesian Islamic boarding schools provide a space for self-performance for Indonesian children who enjoy studying religion and developing other creative talents from their daily activities," said Deddy Sudarijanto as CEO of NET in an official statement.
"Later on, it is hoped that the Indonesian Islamic Boarding School will become one of the inspirational contents for parents in educating children, as well as become a stage for developing children's abilities in learning and increasing their potential in a positive way," Deddy Sudarijanto continued.
Participants in the "Indonesian Islamic Boarding School" audition will compete to show their abilities in tausiyah, mastery of reading and memorizing verses of the Koran, and hadith. In addition to their ability in religious knowledge, participants will also show their unique and interesting talents in front of the judges, such as martial arts skills, music, foreign languages, and other arts.
The participants will go through several stages. The first stage after passing the initial selection, participants will enter the stage of introducing their respective abilities/expertise in front of the jury.
Then followed by the stages of talent shows from participants from various regions. After that, there will be an elimination stage where participants will be divided into several groups and each will receive challenges related to religious studies and knowledge.
In addition to the age limit of 6-12 years, the young students of "Indonesian Islamic Boarding Schools" are expected to have the ability to memorize at least 3 chapters of the holy verses of the Koran and several hadiths. Participants must also be prepared to demonstrate their ability to speak.
The unique and interesting talent in each young santri will be another separate assessment. The evaluation criteria for the participants will include the ability of religious knowledge (reciting the Qur'an, reading memorization, beauty of reading and translation), self-confidence (appearance and mastery of lecture material and choice of arguments), good morals, unique character and talents.