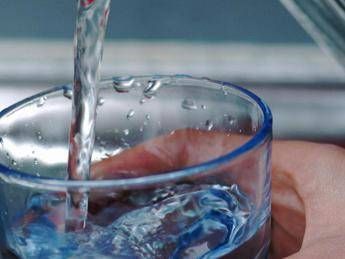 "Climate change could cause a kidney disease pandemic in the future." This was stated by Loreto Gesualdo, professor of nephrology at the Aldo Moro University of Bari and past president of the Italian Kidney Foundation, on the sidelines of a press event on chronic renal failure in Rome. "If the heat waves really become more frequent and intense and if water becomes scarce – he explains – it is possible that the cases of acute renal failure will increase and, consequently, also of chronic renal failure".
That situations of extreme heat are linked to worse kidney health is already evident in some professional groups. "For example, in blast furnace workers, exposed to very high temperatures and who are notoriously more predisposed to developing kidney damage," underlines Gesualdo. "The problem is dehydration, which is more frequent when it's very hot. For this reason – he continues – we recommend drinking at least 1.5 liters of water a day, so that the kidneys can perform their purifying functions. If we don't purify, we don't we eliminate toxic substances and damage our organism".
Climate change, in addition to causing an increase in heat waves, can also have an impact on water availability: a mix, according to the expert, very dangerous for kidney health. "We also remember – adds the nephrologist – that dehydration exposes the subject to a greater frequency of kidney stones: the urine becomes more concentrated, therefore the salts precipitate and this can be a reason why the kidney is damaged".