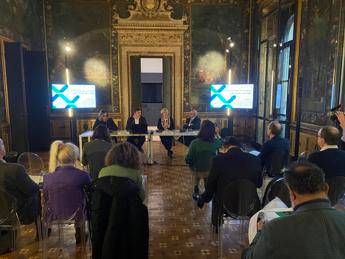 Sepsis, the "third cause of death in the world, is a very frequent pathology: it affects 26 million people worldwide every year and is characterized by a high mortality rate, around 40-50%. Unfortunately, it does not have a specific therapy: we have antibiotics, of course, but many times the germs and bacteria that cause sepsis are multi-resistant to these drugs.Therefore, having new therapeutic aids available, as in the case of the new and innovative drug we are talking about today, is certainly a precious element for improving the outcome of this disease". Thus Loreto Gesualdo, professor of nephrology at the University of Bari, director of the UOC of nephrology, dialysis and transplantation at the Aou-Policlinico of Bari and principal investigator of the 'Racers' study, on the occasion of the presentation to the press of the results of the clinical study of the new drug Cer-001 in the treatment of septic patients at high risk of developing acute kidney injury, developed by the biotechnology company Abyonyx Pharma.
"The story of this new drug begins three years ago – said Gesualdo – when, studying what has already been offered by the scientific literature, we realized that forms of acute inflammation, such as in the case of sepsis, are accompanied by a reduction in the circulating levels of HDL, the so-called 'good cholesterol', whose most abundant lipoprotein is apoA-I (or apoA-I Milano), already studied for the treatment of cardiovascular diseases and for its anti-inflammatory properties. clear – added the full professor of nephrology – HDL can be considered as a 'taxi' that travels in the bloodstream and moves from the liver to the periphery to remove all toxic lipids".
During the in vitro studies, the research group saw that recombinant HDL, rich in apoA-I, was able to modulate the inflammation state of the endothelium and to restore endothelial functionality. We then continued to study the behavior of this recombinant lipoprotein with an experimental porcine model of acute sepsis induced with Lps (bacterial production lipoprotein that stimulates inflammation), which demonstrated that apoA-I was able to remove from the flow circulatory Lps, bringing it to the liver, discharging it through the faeces and thus determining a reduction in the state of inflammation.
The study presented today in Milan reports the results of phase 2A, carried out on 20 patients, 15 of whom treated with different doses of Cer-001 and 5 with the 'standard of care' dose, as Gesualdo explained again: "The study phase 2A allowed us to evaluate the different dosages, identifying the optimal one.We have also demonstrated that it is possible to remove Lps from the circulation also in humans, reducing the state of inflammation and therefore the cytokine cascade, and that we are able to improve the endothelial performance Finally, the evidence also includes the reduction of organ damage in patients suffering from acute sepsis and treated with Cer-001. 3, which will recruit between 200 and 400 patients, so we can validate what we found in the phase 2A trial."