Suara.com – The National K3 Council (DK3N) for the 2022 – 2026 period was officially appointed by the Minister of Manpower, Ida Fauziyah. "As an auxiliary body at the national level, DK3N is asked to provide suggestions and considerations to the government regarding issues in the field of fostering national occupational safety and health," said Ida Fauziyah on the sidelines of the National K3 Month commemoration in Sukabumi, West Java , Thursday (12/1/2023).
DK3N is a non-profit organization whose members are elements of the government, labor/employee organizations, employers' organizations, professional organizations in the field of occupational safety and health and other bodies deemed necessary.
Ida said DK3N was also tasked with collecting and processing all data or OSH issues and assisting the Minister in fostering OSH, carrying out research, education, training, development and efforts to socialize and cultivate OSH.
Apart from inaugurating DK3N, Ida Fauziyah also received the 2022 National K3 Profile Book compiled by labor stalkholders and the ILO. According to Ida, the National Profile in this book can provide information and data for further development by the state.
Also Read: TBC Control in the Workplace, Menaker: Active Role from All Parties Required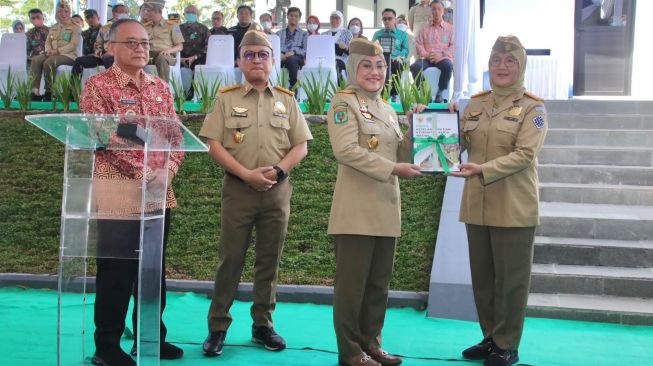 The Minister of Manpower Ida Fauziyah received the 2022 National K3 Profile Book. (Doc: Ministry of Manpower)
"For that, I really appreciate and express my deepest gratitude to all parties who have played a role, contributed and/or provided support for the preparation of the 2022 National K3 Profile," said Ida.