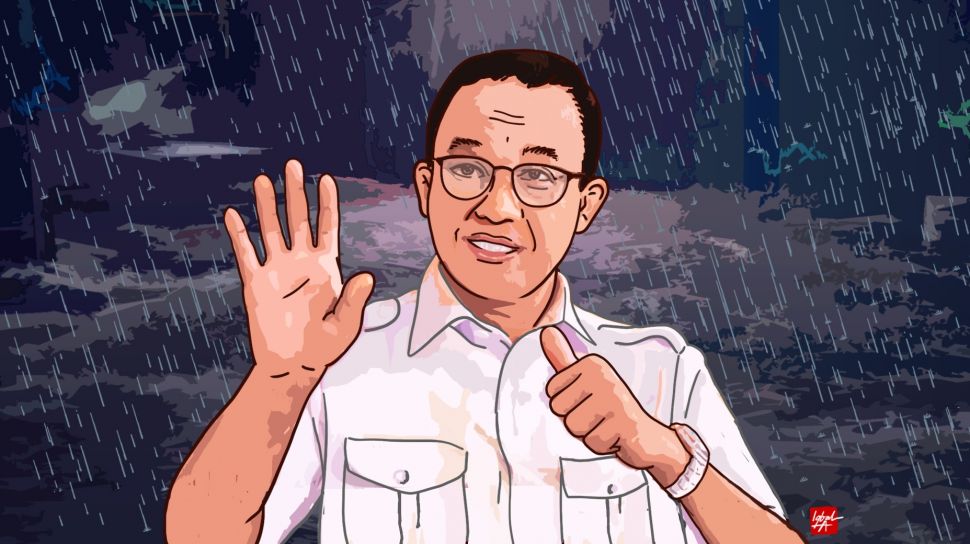 Suara.com – Former DKI Jakarta Governor Anies Baswedan was officially endorsed by the NasDem Party as a presidential or presidential candidate for 2024. However, this support was questioned again after NasDem appeared to be 'busy' meeting other coalitions, namely the Gerindra and PKB coalitions.
According to a political observer and Director of IndoBarometer, Muhammad Qodari, NasDem's visit to the Gerindra-PKB Secretariat is part of a political dynamic that has yet to be completed.
Qodari considers that the NasDem meeting with the coalition formed by Prabowo Subianto and Muhaimin Iskandar is a scenario to find another alternative. This is because Anies' nomination as a 2024 presidential candidate by NasDem has yet to find an agreement with the Democrats and PKS.
This is because the Democratic Party is seen as inclined to want their chairman, Agus Harimurti Yudhoyono (AHY), to become Anies' vice presidential candidate (cawapres). Likewise with PKS who want their leader, Ahmad Heryawan (AHY) to be Anies' vice presidential candidate.
Read also: Ganjar Pranowo admits that he is angry when someone dares to insult his child: I am really not sincere!
"We know that Nasdem's position is to nominate Anies as a presidential candidate, so the political communication that has been taking place between Nasdem is with the Democratic party and PKS," Qodari explained to reporters, Friday (27/1/2023).
"This seems to be a source of complexity in itself, because the Democrats want AHY to be Anies Baswedan's deputy, while PKS wants Ahmad Heryawan," he continued.
The NasDem situation is different from the Gerindra Party, which has stated from the beginning that it will support Prabowo Subianto as the 2024 presidential candidate. Because of this, there is no clear spot in the Coalition for Change, which is considered to have made NasDem worried about the future of their decision to nominate Anies.
Anies himself, continued Qodari, had been communicating intensely with the Democratic Party and PKS from the start. Starting from visits to high-ranking Democrats to PKS.
However, as is well known, the Coalition for Change can only nominate a presidential candidate if it meets the requirements of the 20% presidential threshold law, that is, if the three political parties agree. However, the fact remains that the three political parties have yet to find an agreement in unison.
Also Read: Different Ways of NasDem and Democrats Declaring Anies, PKS When?
"So yes, in the situation of Nasdem's meeting with Gerindra, I see Nasdem wanting to open up other possibilities," added Qodari.
Qodari then revealed the scenario of Nasdem being included in the Gondangdia Coalition. If the Coalition for Change does not unite and materialize, then Nasdem must have other options to be able to participate in the existing political process. Likewise with Democrats and PKS, whose seats are not much different.
The question, said Qodari, is why does Nasdem have to join the Gerindra and PKB coalition, instead of Democrat-PKS?
"I see because the coalition that is still possible to build today is the Gondangdia Coalition, between Gerindra and PKB, because he is only a political party. Meanwhile the United Indonesia Coalition (KIB) is also full," said Qodari.
"In KIB it can be said that it is full, there is Golkar, PPP and PAN. And if you join there, Nasdem's position will not be significant. So if Nasdem enters there, it will be a cheerleader," he said.
Disclaimer:
This article is a collaboration between Suara.com and Warta Ekonomi. Matters related to writing, photos, graphics, videos, and the entire contents of the article are the responsibility of Warta Ekonomi.