During the summer months there is a biological stoppage in the capture of mussels, so from September to April, they will be the best months to taste them in all their splendor.
Ingredients for 4 people
900 g of mussels cooked in their juice
4 medium potatoes
2 garlic cloves
1 spring onion
1 tablespoon of flour
100 ml of txakoli
Extra virgin olive oil
sal
1 cayenne chilli
peppers
Parsley
Elaboration
Heat plenty of water in a large pot. Add the potatoes and cook them for 30-35 minutes.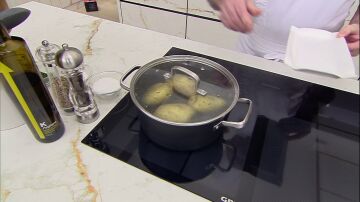 Cook the potatoes | antena3.com
Heat a pan (wide and low casserole) with 4-5 tablespoons of oil. Peel the garlic cloves and cut them into cubes. Cut the spring onion in the same way and incorporate it. Sauté the vegetables for 5 minutes over low heat.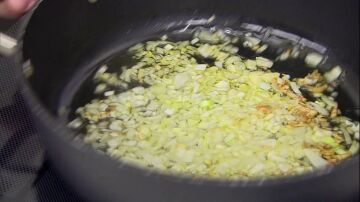 Sauté the vegetables | antena3.com
Add the cayenne, a tablespoon of flour and cook well. Pour in the white wine and bring to a boil. Open the mussel container, pour the broth into the pot and cook the sauce for 5-6 minutes. Add some chopped parsley and remove the chilli.
Remove one shell from the mussels (the one without a mussel) and add them to the sauce.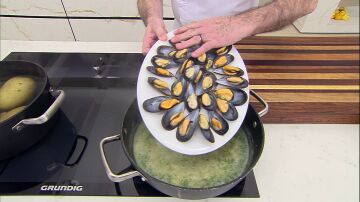 Enter the mussels | antena3.com
Peel the potatoes, cut them into thick slices and serve one potato on each plate. Season them and sprinkle them with the paprika. Distribute the mussels on top, sauce and garnish the plates with some parsley leaves.