8 January 2023
According to Pernat, disputes could arise with the arrival of sprint races
The crowded calendar and the arrival of the sprint races have displaced the MotoGP riders, who are asking for guarantees and economic bonuses for what is in fact a doubling of the seasonal races.
The mini-races on Saturday will last around twenty minutes, with a number of laps halved compared to Sunday's race: a move to attract spectators throughout the weekend, which however raised the doubts of the drivers, especially at a contractual level .
Enea Bastianini's manager Carlo Pernat was clear to Paddock TV: "After three races, the riders will go crazy. For now, the contracts do not include any race bonuses and if they don't give them to us, I don't think we will race. They are half points , we want half a bonus, with the sponsors we have already included the bonuses for the Sprint Races in the contract. It's a fight between Dorna, the team and the riders. I asked Ducati for the money and they told me 'go to Dorna', Dorna he replied 'go to the team, it's their business'. The riders will do the first two races because they are obliged, if they don't give the bonuses then a mess will break out. This is an imposition that you cannot make".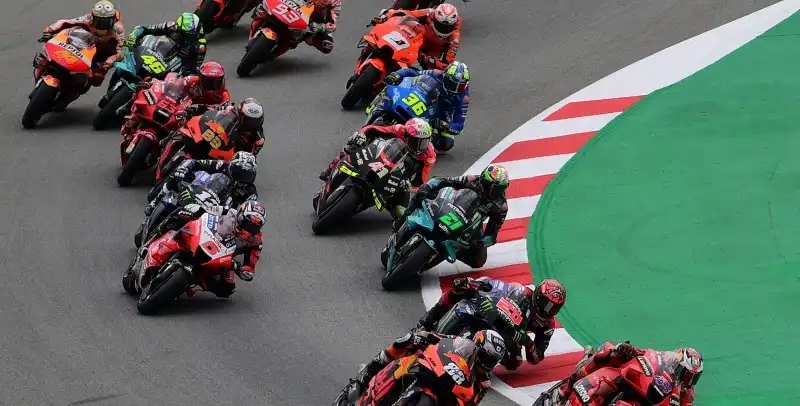 ©Getty Images