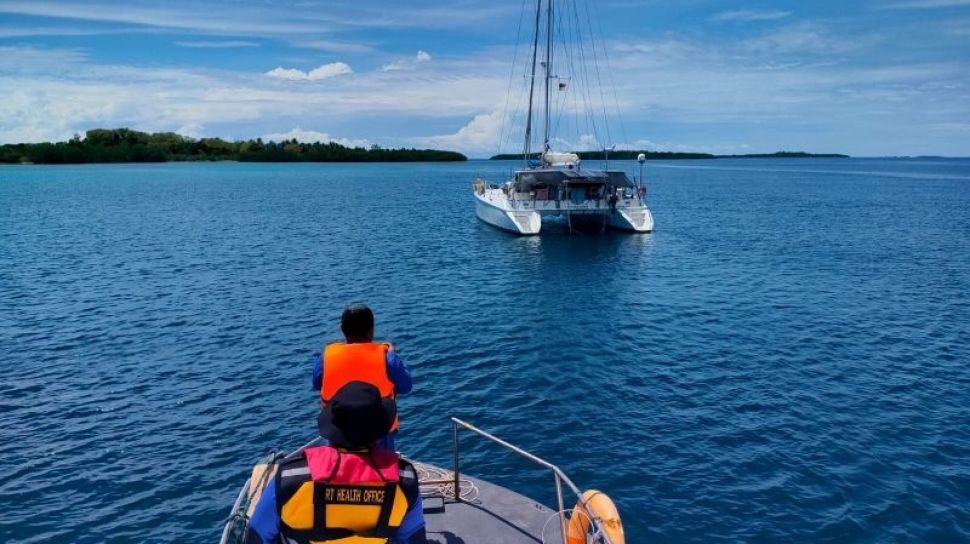 Suara.com – The Maritime Affairs and Fisheries Service of Boalemo Regency, Gorontalo Province, clarified the presence of 3 foreign ships in Boalemo waters, Tilamuta District.
"The three ships are not fishing boats and are not dangerous. The ships are cruise ships (yachts) on board foreigners with family status," said Head of the Boalemo Maritime Affairs and Fisheries Service, Asra Murad, in Gorontalo, Sunday (29/1/2023) .
Asra explained, the inspection was carried out by Polair and Lanal, as well as related parties, in a joint surveillance patrol carried out in these waters.
Considering that the three ships are foreign flagged. There is a New Zealand flag, there is also Australia.
Also read: Rizky Billar is not strong, regarding the debt issues that surround him: he has not been involved since the past
"From the information obtained, they have complete travel documents. They have even reported it at the Gorontalo City Immigration Office on Friday (27/1) before continuing their journey," he said.
When sailing to the western region of Gorontalo, those who wanted to go to Togean Island saw the existence of Mohupomba Island, in Tilamuta waters.
"They were attracted by the beauty of the island. They said it was very beautiful, so they chose to stop by and decided to stay overnight since Saturday (28/1) early morning. However, they did not go ashore, choosing to stay on the ship," said Asra.
From their statement, they said they would continue their journey on Monday (30/1) to Togean Island.
According to Asra, his party received information from the Boalemo Polres Polair, and immediately communicated. As well as synergizing with related parties who participated in the joint patrol.
Also Read: Rizky Billar Denies Being in Debt, What's the news about the IDR 38 billion yacht installment?