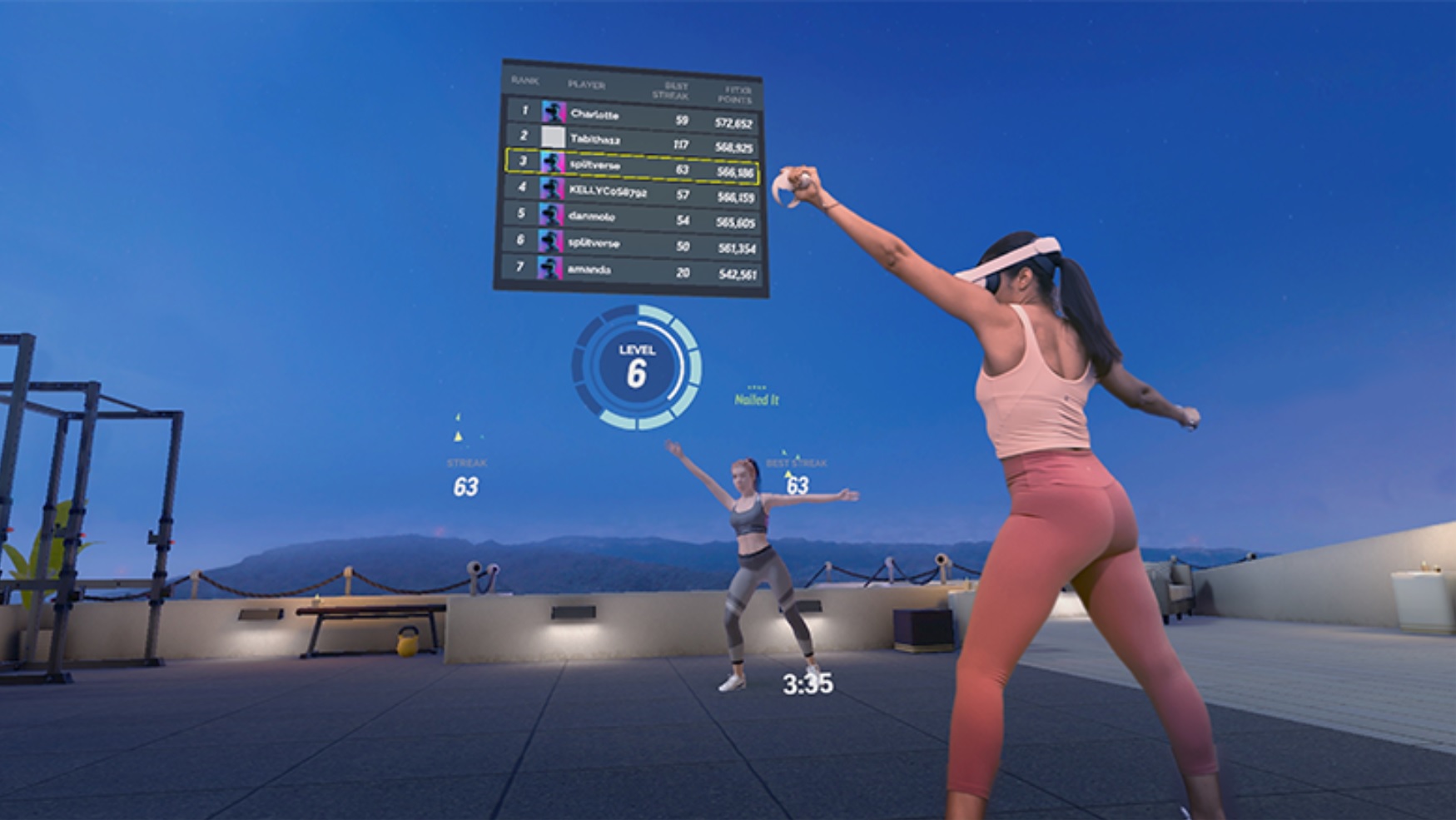 January is the month of good intentions, everyone knows it, and the good intention par excellence is undoubtedly that of a healthy diet and adequate physical activity. Unfortunately, however, often the daily routine doesn't allow you to put into practice many sports activities and that's exactly what he thought about Meta Quest taking the field with a series of apps and games entirely dedicated to fitness. The fusion between video game and sport is already a winning combination in itself, more and more users in fact rely on this type of home training because it allows you to have fun and at the same time benefit from it for your health, then adding the VR component to this already winning mix, the result can only be astounding. Here is a list of the best rated fitness apps and games in VR:
Racket: Nx– The game takes place inside a giant glass dome, whose walls light up with targets that you must destroy with your ball.
But this is no ordinary ball! Hit it hard and it will slam into the wall, rolling over it and demolishing everything in its path!SUPERHOT VR– The VR shooter that blurs the line between careful strategy and wanton slaughter, where time only moves when you do. No regenerating health bars. No ammo placed where needed. There's only you, outnumbered, grabbing your enemies' dropped weapons to shoot, slash and weave through a hurricane of slow-motion bullets.LES MILLS BODYCOMBAT- LES MILLSthe world's leading fitness company, brings the BODYCOMBAT experience to your VR headset with a broad portfolio of workouts, high-quality coaching, innovative mechanics, and different intensities.The Thrill of the Fight- Down to earth VR boxing game focused on authenticity. Join a virtual gym and take on a unique set of challengers with their own styles and techniques. Use timing and skill to deliver the decisive blow. Dodge swings, land jabs and block punches to become the king of the ring!Eleven Table Tennis– Ping pong simulator par excellence. Take on opponents in online multiplayer or practice against the advanced AI. With physics designed to be more real than ever achieved in a ping pong simulator, you'll forget you're in VR.
In short, it cannot be said that Meta Quest is not on the side of health; as if that weren't enough it also was integrated a brand new update that allows you to synchronize the progress achieved during the game / training sections with Health Connect of Android every important, until January 15, Meta Quest 2 comes with an Elite Strap at no extra cost. This is an additional accessory that allows you to balance and support the viewer simply by rotating the integrated wheel (NB at the normal price this accessory is sold at a cost of € 69.99).
Truly a lot of news for players who will certainly have no more excuses for not playing sports, to get more information just go to the official website but it is important to underline that the company has also made available a series of very useful advice from the specialists of the sector available by visiting this address. Let's stay tuned on the matter. In the meantime, however, did you know that a Pokémon video celebrates the achievement of an amazing goal? Here our dedicated article.