Suara.com – Manchester United fullback, Luke Shaw, admitted that his team deserved to lose against hosts Arsenal. However, there is no time for Manchester United to be disappointed because they are already waiting for an 'important semi-final' match.
Manchester United lost 2-3 against Arsenal in Week 21 of the Premier League at the Emirates Stadium, London, Monday (23/1/2023) early morning WIB. This was after Manchester United conceded a goal in the 90th minute.
Shaw himself gave praise for Arsenal's great performance this season where they are still firmly at the top of the Premier League standings.
"You have to give them credit for what they've done this season," Shaw told Sky Sports on Monday.
Also Read: Despite playing in a goalless draw, Chelsea broke Liverpool's record at Anfield in the Premier League competition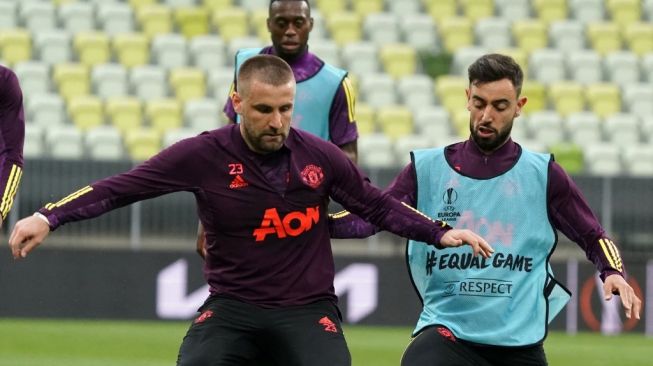 Manchester United full-back Luke Shaw (left). (JANEK SKARZYNSKI / POOL / AFP)
"I know the season is only halfway through, but I think they deserve to be on top of the way they play," continued the 27-year-old player.
Shaw also stated that Manchester United will immediately shift their focus to the first leg of the English League Cup semifinal, where The Red Devils will challenge host Nottingham Forest, Thursday (26/1/2023) early morning WIB.
"As I just said, we are only halfway through the season and there is still a long way to go. We have to be completely focused, especially in the next game we will appear in an important semifinal. There is no time to be disappointed because the schedule (match) is very tight until the end next season," said Shaw.
"The next few games will be very difficult," said the England international.
Also Read: Gas Champion! These are 4 important notes after Arsenal silenced Manchester United