5-speed gearbox and 10 horsepower air-cooled engine for the Malaguti scooter with a sporty look and very low fuel consumption. Here is the price
January 31, 2023
Few scooter distributed on our market can boast the gearbox, especially if we are talking about an access engine capacity such as the 125: vehicles intended for sixteen-year-olds but also for those who have a B license and want a two-wheeled vehicle. In the case of Malaguti's 2023 novelty, the SpectreGP 125, we are dealing with a scooter of a very popular type in Asia where the so-called "underbones" are sold in millions of copies: these are vehicles with the practicality of a scooter but with some motorcycle details starting from the gearbox (often served by an automatic clutch) pedal on the left side of the engine. Surely those who have taken a holiday in Indochina or Indonesia will have had the opportunity to see them whizzing by or to ride them.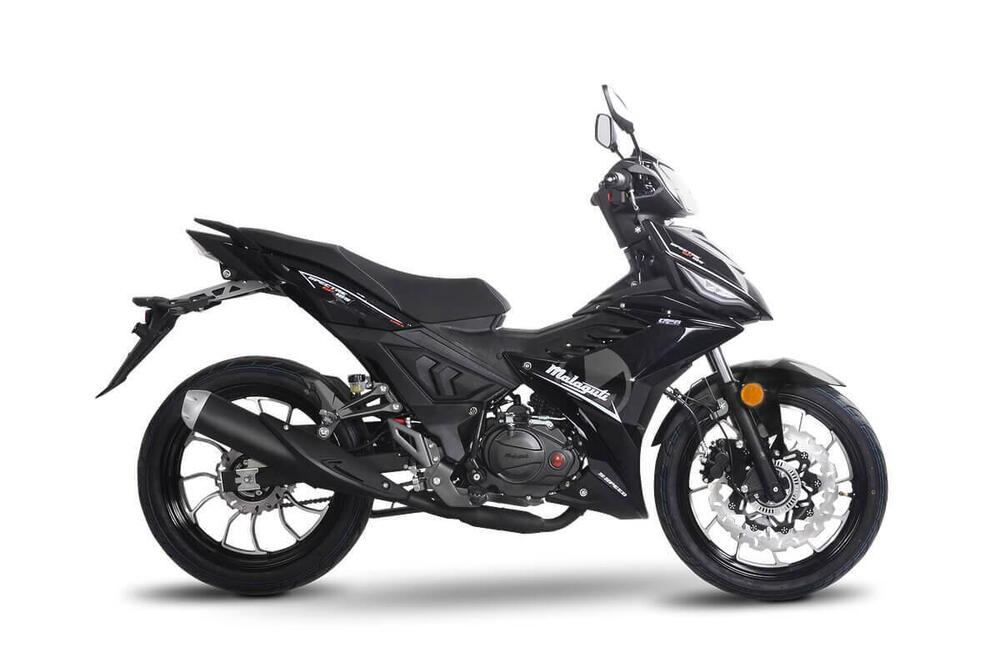 The company now part of the KSR Group has a very long history of "tuboni" (who remembers the Fifty?) powered by 50 cc engines equipped with gearboxes and in a certain sense the SpectreGP 125 is also linked to this category: it is a scooter with sporty look and with good endowment – in which the generous 320 mm front brake disc bitten by a twin-piston caliper – equipped with a four-stroke engine of 125cc capable of delivering about ten horses at 8,500 rpm with a maximum torque peak of 9.6 Nm at 6,500 rpm; the five-speed gearboxas mentioned, is controlled by a pedal placed in the usual position in correspondence with the left crankcase of the engine.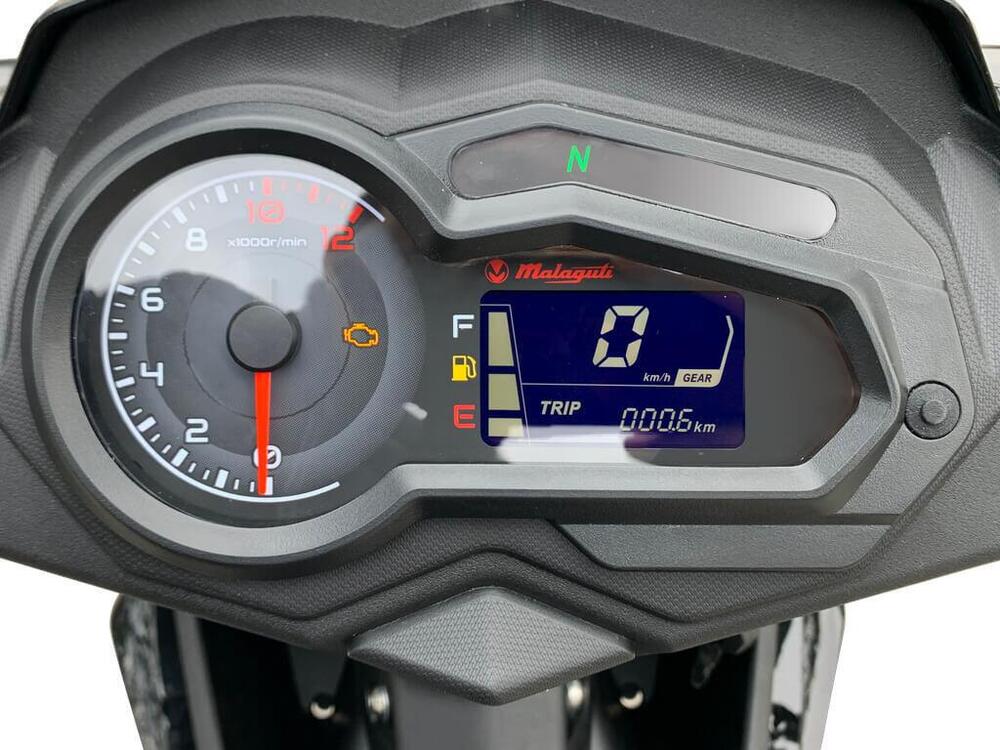 The chassis is conventional, resting on tubeless rims 17 inches with 90/80 and 120/70 tyres, and sees a steel frame, conventional fork and rear monoshock; the rear brake disc has a diameter of 190 mm and a mixed analog-digital instrumentation with the tachometer and a small LCD panel for displaying the speedometer, odometer, gear and fuel level. The lighting system is LED and there is a USB port.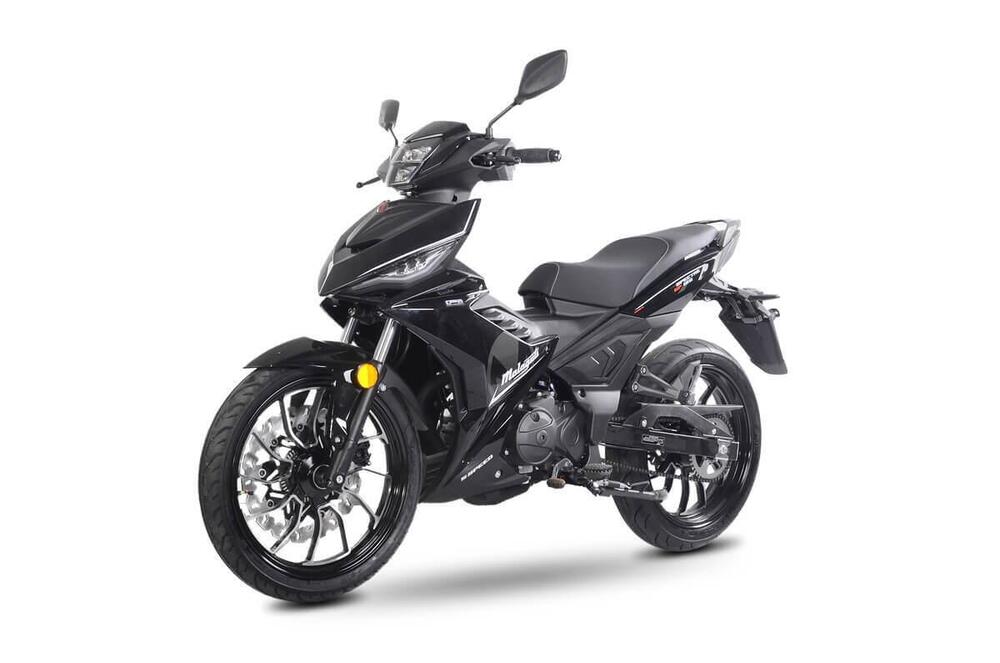 As expected, the weight is contained in 123 kg declared in running order while the height of the saddle (two floors) from the ground is 780 mm. In line with the power and extraction of the SpectreGP 125 the declared performances: 94 km/h top speed and 50 km/l for fuel consumption which thanks to the 5-litre tank guarantee an autonomy of at least 200 km before having to use the reserve. The price shown on the Malaguti website is 2.599 euro.
Source and photo: Malaguti, KSR