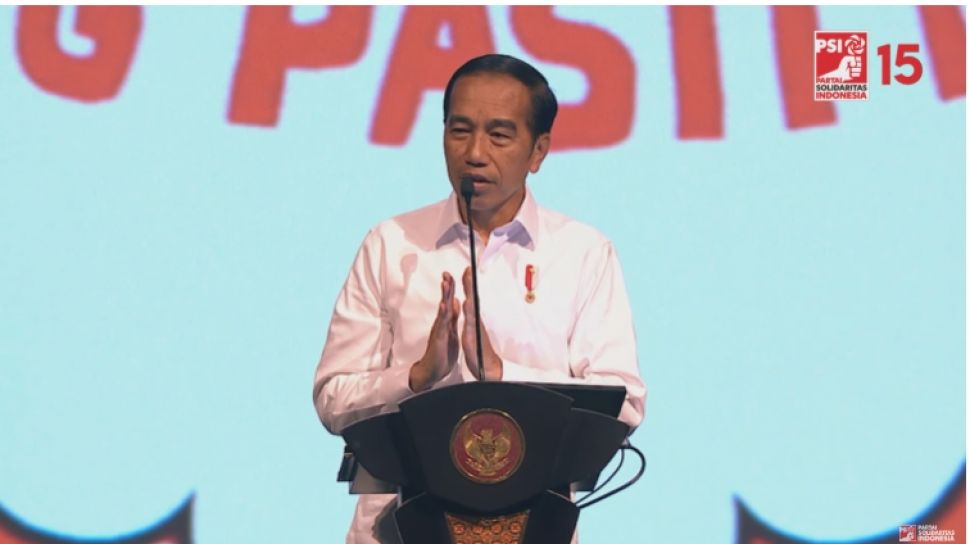 Suara.com – President Joko Widodo or Jokowi gave a speech at the highlight of the celebration of the 8th Birthday of the Indonesian Solidarity Party (PSI). The event will be held at the Djakarta Theater, Jakarta, Tuesday (31/1/2023). On that occasion, Jokowi showed off his new idea for self-branding when running for the 2012 DKI Jakarta Governor Election.
Jokowi said that before competing on the DKI Jakarta Pilgub stage, he was still 'crazy' because he came from Solo. At that time he saw many candidates wearing suits, ties and caps.
"I saw that at that time there was an opportunity because every regional election election the candidates always wore suits, ties, caps. No one dared to leave there," said Jokowi.
Because he wanted to be different from the others, Jokowi, who at that time was paired with Basuki Tjahaja Purnama alias Ahok, decided to wear a plaid shirt as his second 'brand'.
Read also: Shopping at Beringharjo Market, Iriana Jokowi buys negligee batik
"No one dared to make a trend like that," he said.
He did not expect that the 'plaid shirt' brand would steal the attention of many people, especially young people. Jokowi then advised PSI to be able to look for characteristics that could get the attention of young people.
"Look for stuff like that. PSI is looking for differentiation into stuff like that."