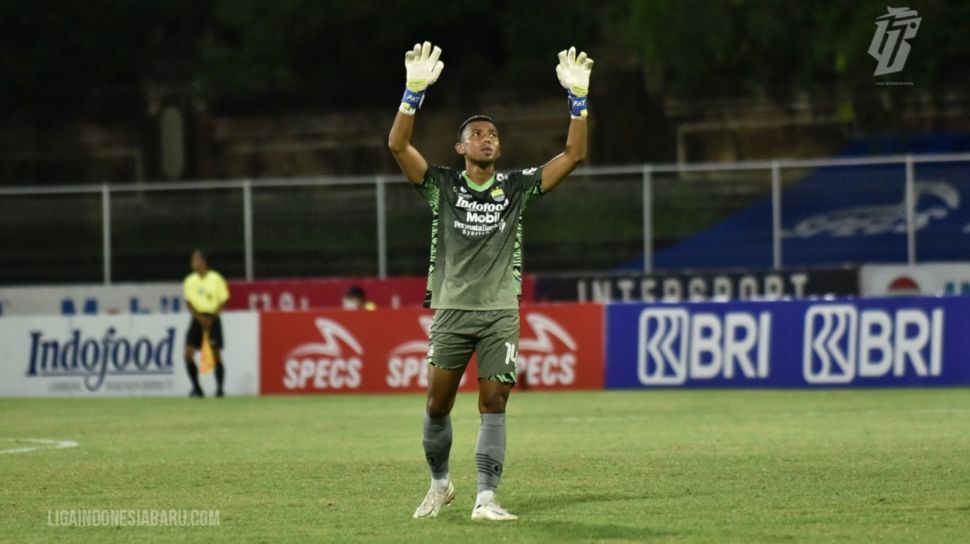 Suara.com – The BRI League 1 club, Persib Bandung, has extended the contract of goalkeeper Teja Paku Alam for the next four years in the second half of the 2022/2023 season.
Teja Paku Alam said he was grateful to Persib for giving him the confidence to defend Maung Bandung for the next four years.
Apart from that, Teja also revealed that he has ambitions to win the League 1 title with Persib Bandung after last season being able to sit in second place in the final standings.
"I hope to be better and achieve more. Hopefully his fortune can feel the championship with Persib," said Teja, quoted from the club's official website, Sunday.
Also Read: Comebacks Are Real! Persija Defeats Bali United 3-2 in the Final Seconds
In League 1 this season, the 28-year-old player has made seven appearances for Persib Bandung with a total of 619 minutes played and kept two clean sheets.
In League 1 season 2021/22, Teja Paku Alam is listed as one of the important pillars of Persib Bandung by making 24 appearances and packing 13 clean sheets from a total of 2,160 minutes played.
Apart from that, he also helped Persib Bandung rank second in the 2021/22 Liga 1 final standings with a score of 69 points from 34 matches, 6 points behind Bali United who came out as champions.
(Between)
Also Read: The 2023 Governor's Cup Competition Football Competition Begins, Robi Darwis: Happy Matching