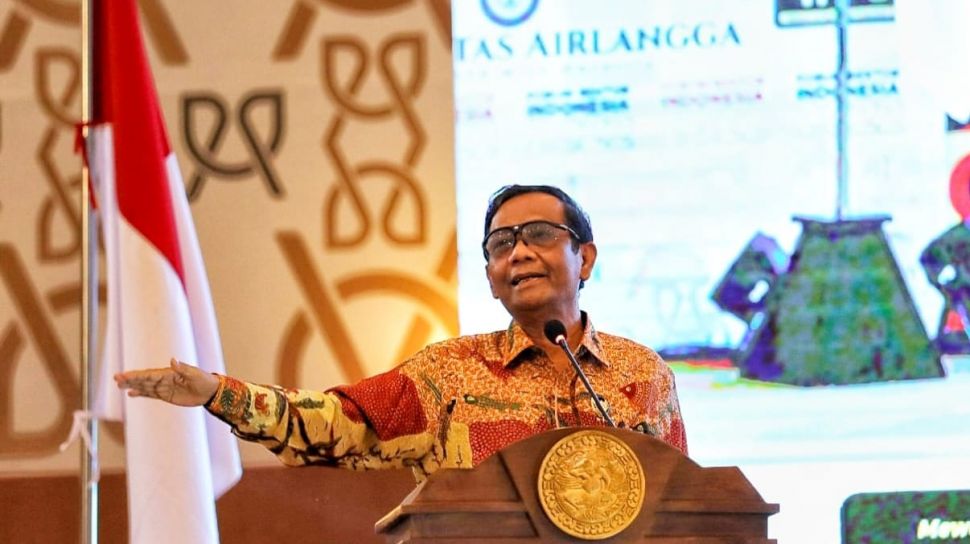 Suara.com – The Minister of Politics, Law and Security (Menko Polhukam) Mahfud MD assessed that the upcoming 2024 Election could be disastrous if accompanied by hoax information that could divide society.
This information was conveyed by Mahfud in his presentation at the '2024 Press and Simultaneous Election Seminar' event held by the Press Council in Central Jakarta, Thursday (26/1/2023). Mahfud's presentation was read by Deputy Member for National Unity at the Coordinating Ministry for Political, Legal and Security Affairs Janedjri M Gaffar.
Initially, Mahfud explained that the election was a dynamic momentum. The election event itself is also a reference in the implementation of democracy.
According to Mahfud, one of the most important things for elections to be held properly is the presentation of objective information.
Also Read: Aji While Becoming RI 1, Jokowi's Slow Steps to Build a Political Dynasty
"By taking into account the social consequences of circulating information in society," explained Mahfud in his presentation.
Then, Mahfud said that the election could turn into a disaster at any time if it was not accompanied by false information or hoaxes.
"Elections can turn into a disaster if they are filled with incorrect information or hoaxes that can divide society," said Mahfud.
Therefore, Mahfud assesses the press has a strategic role in this matter. Especially in matters of upholding democracy.
"The press is ideally positioned as an objective reinforcement of public interest, information presented in a balanced manner based on facts, not interests," said Mahfud.
Also Read: From Children to Sons-in-law Entering the World of Politics, Political Analyst: Jokowi is Worse than the Suharto Regime