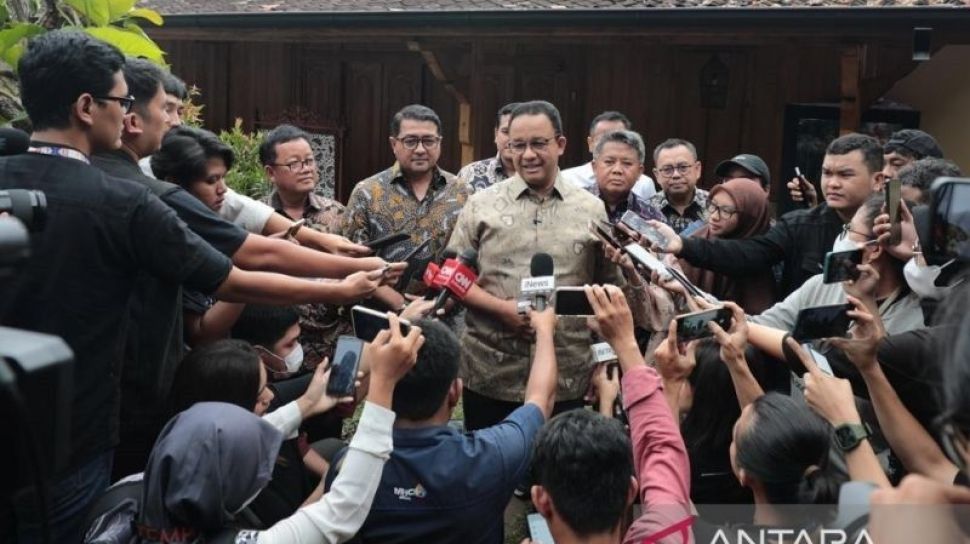 Suara.com – PKS faction member of DKI Jakarta DPRD, Karyatin, said PKS cadres in Jakarta have solidly supported Anies Baswedan as a presidential candidate in the next 2024. Karyatin said Anies had a good track record when he served as Governor of DKI.
Karyatin said that his other colleagues also felt comfortable with Anies' leadership as Regional Head. Because of that, he wants to feel it again by supporting Anies as a presidential candidate.
"It's very solid (supporting Anies as a presidential candidate) and we even felt comfortable with Pak Anies when he became the Governor of DKI," said Karyatin at the DKI DPRD building, Monday (1/30/2023).
PKS Deputy Chairperson for Banten, Jakarta and West Java (Banjabar) Regional Development Development said that his attitude was in line with the wishes of the PKS DPP.
Also Read: PKS Supports Anies Baswedan in the 2024 Presidential Election, Gerindra Gets Sneaky by Netizens: How are you doing?
"Very (supporting Anies), we have never differed from central decisions, always obeying DPP's directions and decisions," he said.
Nevertheless, Karyatin did not want to talk more about the PKS coalition with Democrats and NasDem regarding the current political dynamics. He handed over the vice presidential candidate and other issues to the Syuro Council.
"Where the Syuro Council has appointed an official spokesperson is Ustad MSI (Muhammad Shohibul Iman)," he concluded.