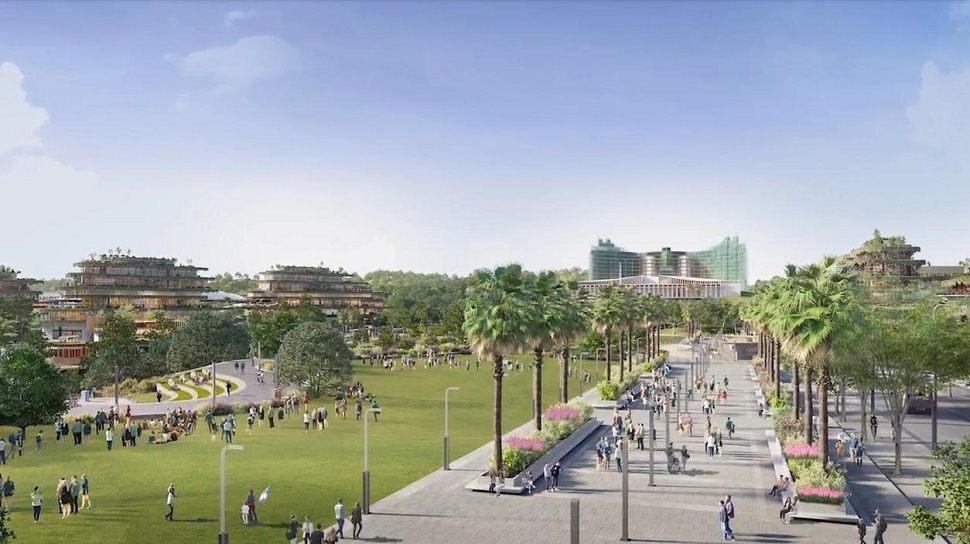 Suara.com – The Archipelago Capital Authority (OIKN) welcomed the Letter of Intent (LOI) of eleven Malaysian companies to invest in IKN. Head of the IKN Authority Bambang Susantono said the LOI from the Malaysian company shows and is clear evidence that foreign investment interest in the development of IKN is high.
"We will immediately follow up on the LOI, and hope that a number of other investments will come in soon," said Bambang.
Bambang explained that after receiving the LOI, the next step would be for OIKN to provide a formal answer by attaching several documents, one of which is a non-disclosure agreement (NDA).
After the NDA is signed, OIKN will provide supporting data and technical data to potential investors.
Also Read: 5 Indonesian Badminton Players who Advance to the Quarter-Finals of the 2023 Malaysia Open
Previously, the President of the Republic of Indonesia, Joko Widodo and Prime Minister of Malaysia, Anwar Ibrahim witnessed the handover of 11 LOIs by Malaysian investors to build IKN on Monday (09/01) at the Bogor Presidential Palace.
The LOI was submitted by Malaysia's Minister of Industry and International Trade Teungku Zafrul bin Tengku Abdul Aziz to the Head of IKN Authority Bambang Susantono.
With the entry of 11 LOIs from Malaysia, it means that to this day there have been 71 investors who have submitted LOIs, of which three of them have obtained Project Initiative Permits (SIPP) from the government.
"There are more than 100 investors who are interested, but there are already 71 companies that have sent LOIs from abroad and within the country, with the composition of domestic investors still being more than those from abroad," said Bambang.
The eleven investors from Malaysia are interested in investing in various sectors, including waste management, telecommunication infrastructure, property, highways, health and pharmaceutical services, renewable energy, to e-commerce platforms.
Also Read: Hong Kong-based company takes over majority stake in Paygua
This indicates a significant development of private investment interest in IKN.
According to Bambang, currently the infrastructure and utilities sectors are most in demand by investors.
After that, mixed used and commercial, housing, consulting services, health, private and state-owned offices, government offices and technology.
"We are sure that the infrastructure at IKN which is the focus of 2023 can run according to plan or even faster," said Bambang.
Bambang also added that the government will continue to work hard to bring in investors to IKN because it is in accordance with the government's commitment that it does not want to burden the state budget in building IKN.
"IKN is very important for Indonesia's economic growth and equity. In fact, it is not only Indonesia that will feel the economic impact of IKN, Malaysia as well as stated by the Prime Minister of Malaysia," concluded Bambang.