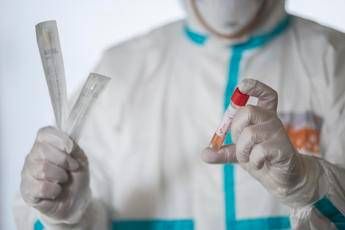 Despite the spotlight now stolen by the 'Kraken' variant of Sars-CoV-2, in the last days of 2022 it was still the Cerberus family that was significantly prevalent in the world. The picture emerges from the weekly update on Covid released by the World Health Organization (WHO).
Between 19 and 25 December (week 51 of 2022 just greeted), the 6 Omicron subvariants 'specially observed' by WHO – renamed with high-sounding names on social media – represented 76.2% of all sequences deposited in the database Gisaid. Among these, BQ.1 and its descendants – the most 'illustrious' of which is Cerberus (BQ.1.1) – accounted for 53.4%. The prevalence of family XBB (Gryphon) and XBB.1.5 (Kraken, in fact) was 4.6%. The shares of the other subvariants under monitoring were: 9.7% for BA.5 with one or more than 5 mutations, 8.1% for BA.2.75 (alias Centaurus); 0.4% for BA.4.6; and less than 0.1% for BA.2.3.20.
Kraken appears to have been reported by at least 38 countries. As reiterated in the rapid risk assessment released by WHO, data on XBB.1.5 is limited, but based on currently available information from one country (US) it appears to have a growth advantage over other circulating sub-lineages of Omicron. Preliminary laboratory data indicate a higher immune escape (there are no confirmations from epidemiological evidence in humans), and no information on clinical severity is currently available.