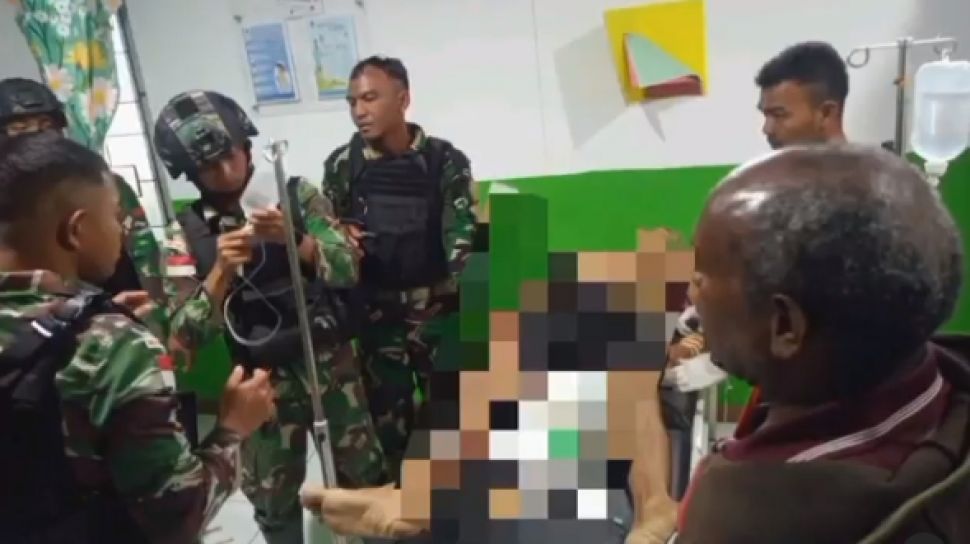 Suara.com – A member of the Koramil 1714-05/Sinak with the initials Serka J was killed by an unknown person or OTK at the Sinak Market in Gigobak 1 Village, Sinak District, Puncak Regency, Papua. This incident occurred on Tuesday (24/1/2023) afternoon.
Kapendam XVII / Cenderawasih Colonel Kav Herman Taryaman said that his party was still investigating the perpetrators. He hopes the perpetrators will be caught soon.
"It's still in the investigation process. Hopefully the perpetrators can be found soon," Herman told Suara.com, Wednesday (25/1/2023).
Herman revealed Serka J died with stab wounds to his chest and right arm. Currently, members are still on standby around the scene.
Also Read: The Police are Still Investigating Evidence of Remaining Explosions Near the House of Papuan Journalist Victor Mambor
Serka J's body itself, continued Herman, is planned to be evacuated today.
"Please pray for the perpetrators of the stabbing and stabbing to be caught and prosecuted soon," he concluded.