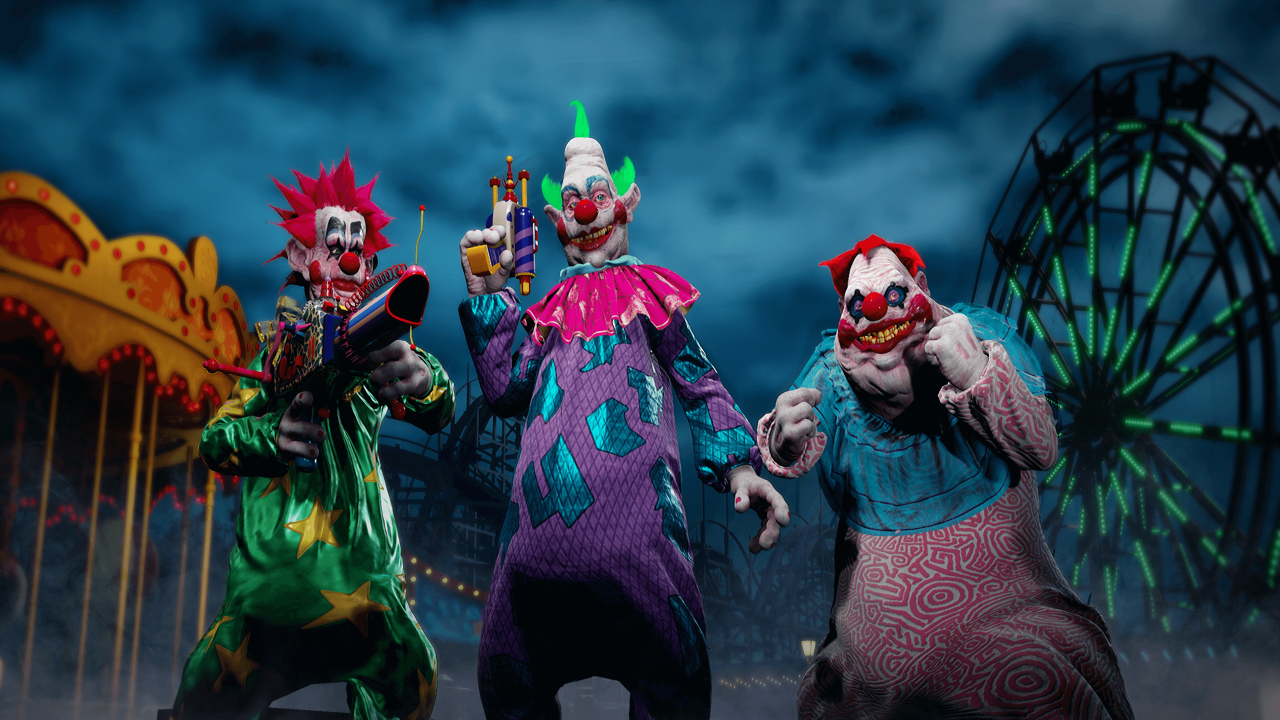 Today, the team behind Killer Klowns from Outer Space: The Game, an upcoming asymmetric multiplayer horror based on the iconic 1988 MGM film, premiered a new trailer showcasing the stars of the show: the alien Killer Klowns assassins, recreated from the original film by the developers of Teravision Games with meticulous attention to detail and a burning passion for the source material.
Players will be able to choose from five different classes: Trapster, Tank, Fighter, Scout o Tracker, each with unique weapons, abilities and playstyles. Publisher Good Shepherd Entertainment shared more details about each class on the game's official website.
Based on the 1988 film of the same name, Killer Klowns from Outer Space: The Game will bring the crazy mix of horror and comedy on PC (Steam), PS5, Xbox Series X|S, PS4 and Xbox One. When the game releases this year, players will be faced with a new formula of asymmetrical multiplayer horror, with a focus on blood-pumping 3v7 combat, PvPvE, exploration, and strategic teamplay from both part of the killers and the survivors. The game is developed by a passionate team at Teravision Games, led by visionary game designer and creative director Randy Greenback, who pioneered the asymmetrical horror genre with Friday the 13th: The Game.