Take a seventies sports car ready for the asphalt of a track, and transform it into a flat track to be driven on a dirt oval. Difficult? Ask the guys at Stile Italiano
January 20, 2023
You know the Moto Guzzi Le Mans 850? Here, erase it from your mind, or if you are particularly imaginative, try to find a trace of it in this special by Italian style. It takes imagination or a few too many drinks, the certain thing is that this flat track is really successful and very original in its own way.
Originality in the solution of the bodywork in one piece, which starts from the fairing and reaches up to the tail, spot on and in line with the rest of the aesthetics also the black / gold color.
The work done by Gianluca Tiepolo of Stile Italiano also covered the chassis, with the modified frame and above all the brand new trellis swingarmwhich gives the movement to an equally unprecedented Ohlins mono, while the slender original fork has been replaced with a much more powerful Showa with upside down forks.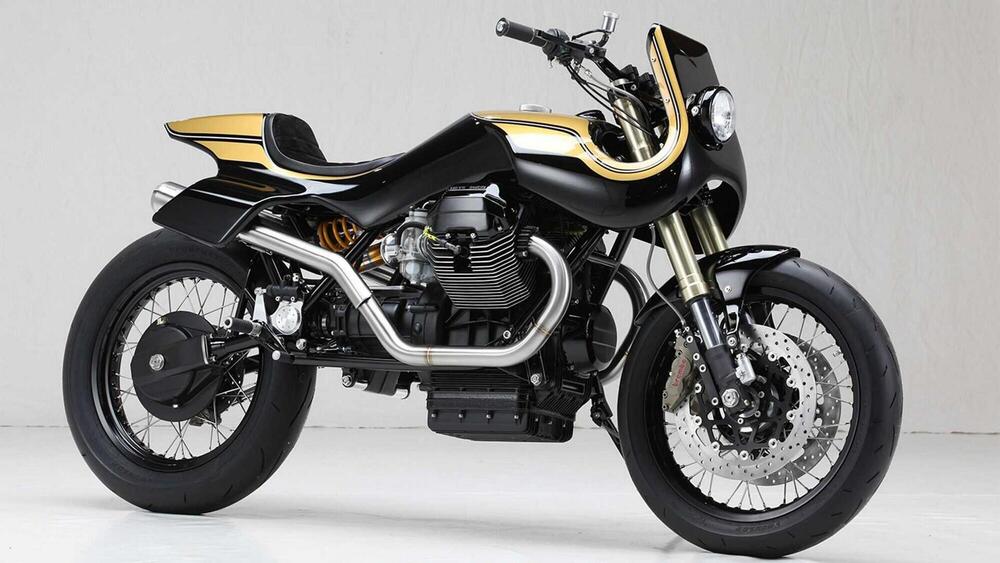 In line with the project and above all with the times, the braking system, which abandoned the two-piston calipers mounted in front of the fork stem, in the upper part of the disc, returning to the ranks of the current most fashionable motorcycle technique, which requires the new Brembo calipers mounted behind the stem and above all in a lower position.
True flat track ambitions they didn't prevent the rear disc from being mounted in the opposite position to the inevitable cardan that transmits the power of the twin-cylinder to the rear wheel.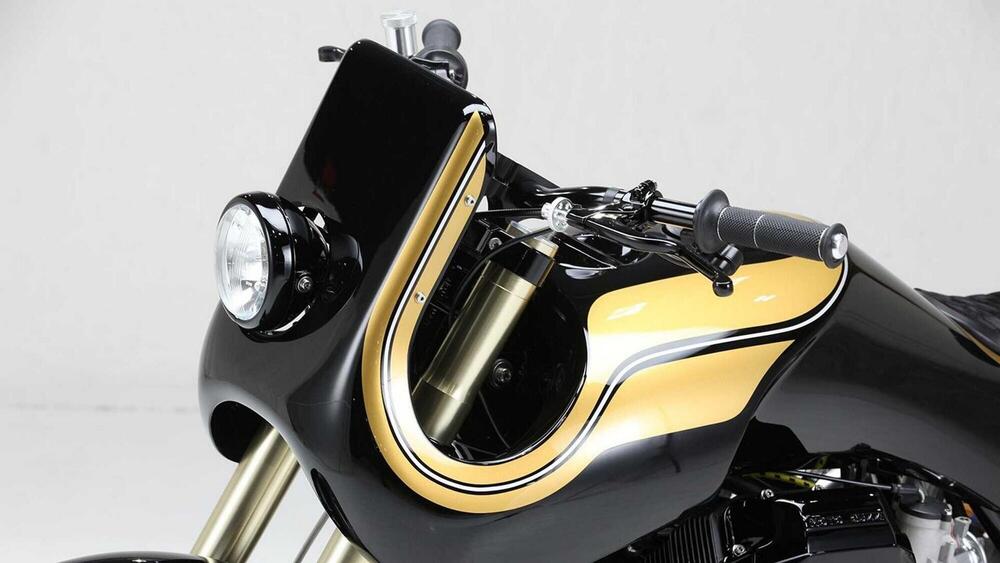 The twin-cylinder from Mandello has been optimized and breathes better thanks to the direct intake of the carburettors and a pair of direct, or it would be better to say "very direct, exhausts with Virex terminals.
Instrumentation has been simplified and above all moved, behind the fairing that struggles to embrace the optical group there is nothing, as the only instrument emerges directly from what should be the tank.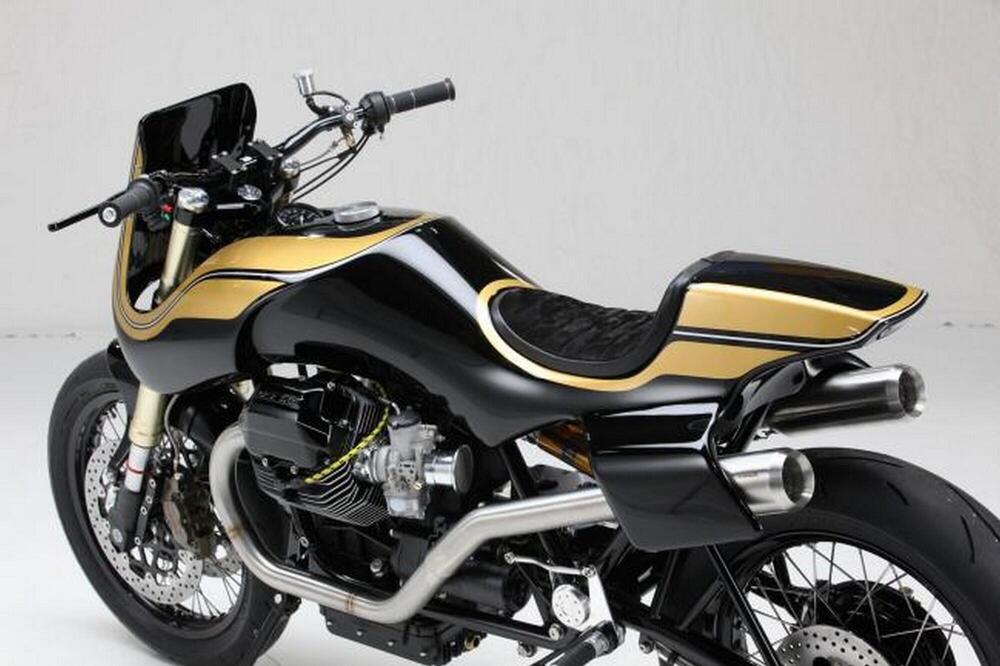 Seen like this, this creation by Stile Italiano appears so beautiful, clean and shiny, that it would be a real shame to dirty it with the dirt of a vulgar flat track…or are we wrong?