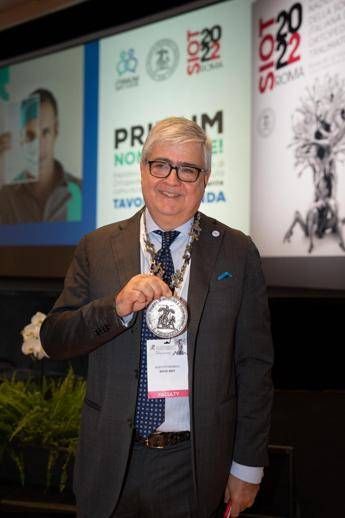 "The latest data from the Higher Institute of Health reported, in 2019, 30 thousand accidents on ski slopes, of which 1,500-1,700 which resulted in hospitalization. Then 5-8% of accidents require surgery, divided between 55% men and 45% women. The age group most involved is the one that goes from 30 to 40. In this period, which arrived after the pandemic, we are observing an increase in the trauma of people who have resumed skiing without adequate physical preparation, we often speak of distortion traumas. Like Siot we try to underline how to prevent traumas on skiing, adequate muscle preparation and the need to exercise sensitivity to the sporting gesture are necessary". This was explained to Adnkronos Salute by Alberto Momoli, president of Siot, the Italian Society of Orthopedics and Traumatology.
"In recent years there has been a great technological evolution in ski equipment, a leap – continues Momoli – which has made it possible to avoid many fractures to the detriment of the ligament system: the knee is the one increasingly affected. We see many sprain traumas because the equipment today allows the release of the binding and helps to limit the energy linked to the trauma.No longer using tools that remained hooked to the ankle has reduced the fractures to 7% of the total injuries.However, speaking of skiing, the sprain trauma to the cruciate ligament of the knee. While, for snowboarding, we see many wrist fractures – he observes – because often those who use the board then use their hands. Then there is also the shoulder, here the traumas are dislocations, sprains and rotator cuff injuries.
The president of Siot then highlights how the younger ones are less interested in injuries on skiing. "They have less speed when they go down the slopes and they absorb the kinetic energy of injuries better – he recalls – they are then more elastic and tend to be more physically prepared. However, they are also more undisciplined, especially newbies, on the slopes and this leads them to be involved in serious accidents".