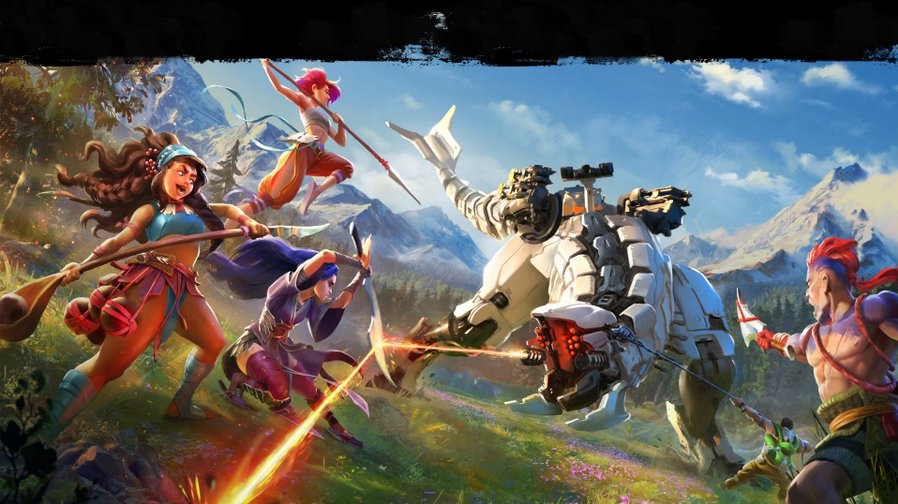 Over 10 minutes of footage related to the multiplayer game by has been leaked online Horizon, which would come from an early stage of development.
The video, which was shared on Reddit, shows characters exploring and battling mechanical enemies (it's still very early in development). In addition to the footage, some videos have also been released artwork of the project.
According to the user who posted, the footage comes from a "very old alpha" made in summer 2020. This should be the same Horizon Forbidden West alpha that allegedly started circulating online last month. A person familiar with the project told VGC magazine he believed the footage and artwork were authentic.
Recall that Guerrilla confirmed in December that it was planning to "expand the world of Horizon" with an online co-op project "with a new cast of characters and a unique stylized look".
In its December announcement, Guerrilla confirmed it would continue to make "epic single player adventures" with series lead Aloy.
Another title in the series, Call of the Mountain, will be one of the launch games for PlayStation VR2 in February 2023, and the first Horizon Forbidden West expansion, Burning Shores, will be released in April. A Horizon Zero Dawn remaster for PS5 is also reportedly in development, while Lineage and Guild Wars studio NCSoft has been said to have struck a deal with Sony to make an MMORPG. Sony is also working with Netflix on a television adaptation. Yesterday was the news that the Gobo studio is working with Guerrilla on the franchise.
Concept art and development footage of the Horizon multiplayer game from 2020 has surfaced.https://t.co/z5OJHhxSQA pic.twitter.com/9Lw3TZfleD

— Okami Games (@Okami13_) January 28, 2023