January 16, 2023
A big doubt, in view of the season in which he will be reigning world champion.
Pecco Bagnaia still uncertain between the iconic 1 and the beloved 63. The Ducati rider, who was crowned MotoGP world champion in 2022, has the right to choose a number between the two in the new season. And, as he confessed to the microphones of Rai, he has not yet made a decision in this sense. Not only that: he could also take it at the very last moment.
"I come from a period in which I changed my mind many times – revealed Bagnaia -. Initially I thought of throwing myself at number 1, then during the holidays I went back to number 63. On Tuesday we will have to take pictures for the presentation in view of the new championship, and I'll decide at that point. I think I'll get there with both numbers, and in the end I'll attack the one I feel most suitable on my Ducati".
We remind you that in MotoGP the reigning world champion has the right to race with the number 1, but also to keep the one he normally uses. Over time, this has been the choice of Valentino Rossi and Marc Marquez, who never gave up their 46 and 93. Iconic, however, the number 1 with the colors of the Australian flag by Casey Stoner. Similar speech for Formula 1, where Lewis Hamilton has never abandoned the number 44 since the regulation allows it. Max Verstappen, on the contrary, as world champion opted for a flaming red 1 instead of the canonical 33.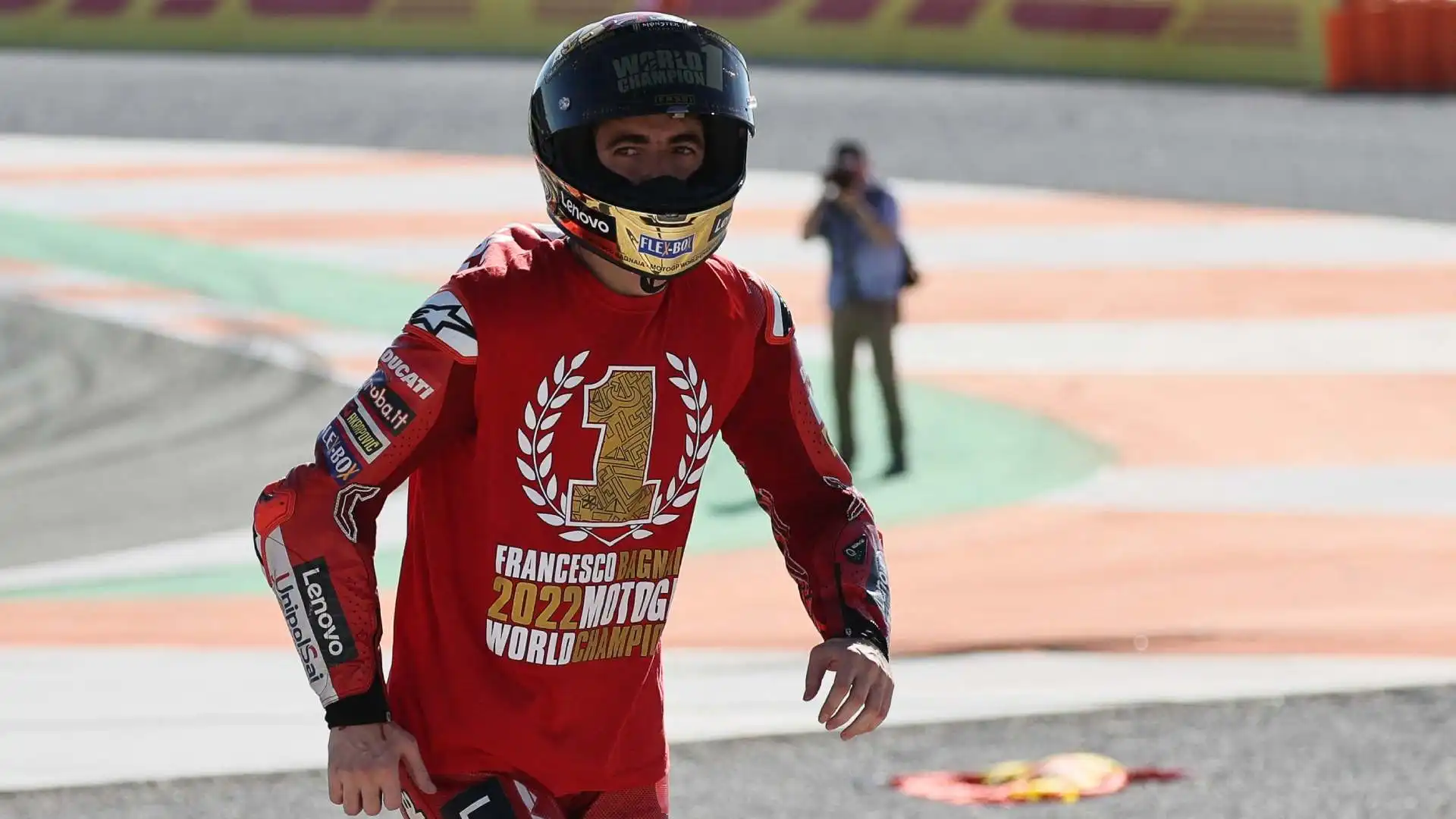 ©Getty Images