The traveling arms merchant is officially coming to GTA Online.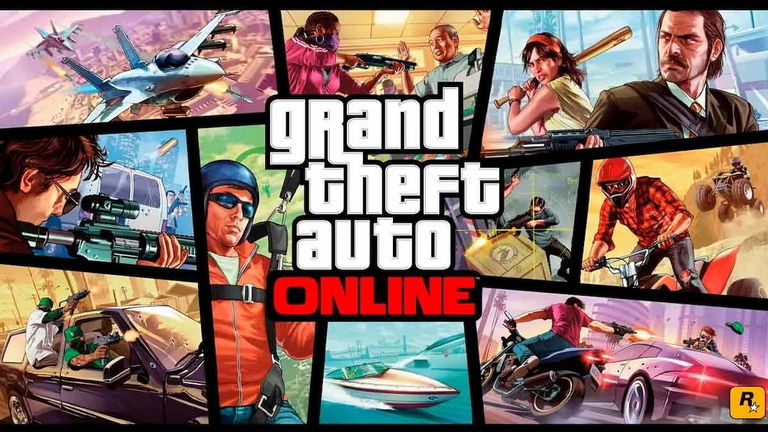 GTA Online Cover
join the conversation
With the arrival of GTA VI, it is to be expected that GT Online will also receive a completely renewed version, but until then, Rockstar's multiplayer game continues to add updates, content and new features. Following a recent update, GTA Online has received a highly demanded feature by the user community. It's about the arms dealer van.
This is a very common figure in multiplayer shooting games, it consists of a traveling merchant that changes position on the map regularly and offers a powerful arsenal which is also renewed periodically. In Destiny 2 it is known as Xur, but equivalents can also be seen in games like Fortnite or Apex Legends. From now on, you can also find yourself in GTA Online with weapons as powerful as the Railgun.
New ways to expand your GTA Online arsenal
As Ropckstar has communicated through its Twitter profile, this new traveling "Gun Van" has a weekly rotating armory of weapons, ammunition and armor to reduced price and no rank requirements. But the thing does not end there, since one of the weapons that can currently be purchased in this street vendor, if you manage to find it, is the powerful Railgun. You can check all the details through the Rockstar blog.
Seek out the new roving Gun Van, filled with a weekly rotating inventory of weapons, ammunition, and armor at discounted rates and without Rank requirements — to procure the elusive Railgun and more: https://t.co/RXhq9NLiKQ pic.twitter.com/ls52z6eEpj

— Rockstar Games (@RockstarGames) January 12, 2023
If you are not interested in this Railgun a 45% discountthis week's arsenal includes weapons like the Compact EMP Launcher, the combat shotgun, the assault shotgun, the RPG, the knife, the baseball bat, the Molotov cocktails, the proximity mines and the grenades. All with an even greater discount if you have a subscription to GTA Online+.
The craziest thing you'll see in GTA Online: an underground guided missile race
At the moment it is not known when the long-awaited renewal of GTA Online will arrive along with the arrival of the new installment of the series, but the first trailer for GTA VI could arrive sooner rather than later, some already would have leaked part of the content of that trailer.
join the conversation