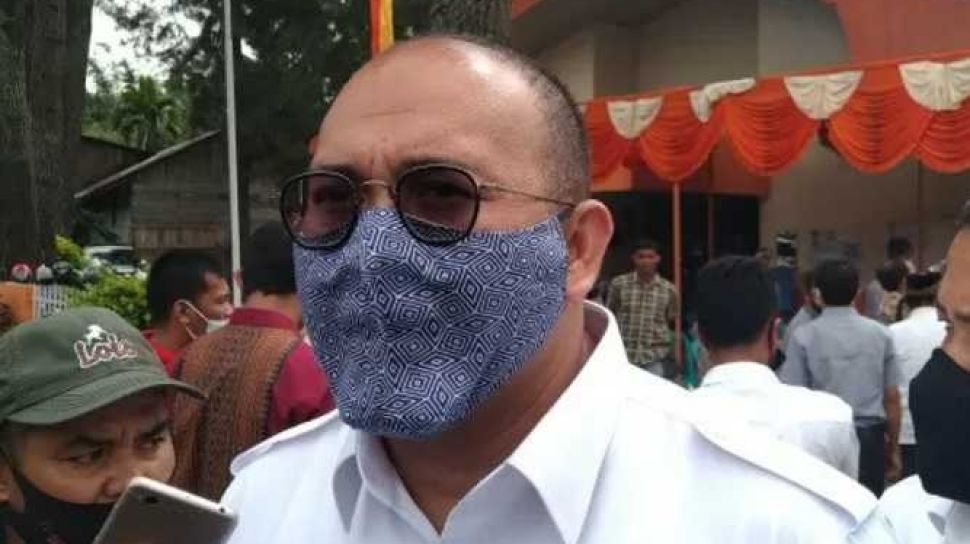 Suara.com – Member of Commission VI of the DPR from the Gerindra faction, Andre Rosiade, also highlighted the case of the stalled Meikarta megaproject, which has been widely discussed recently. He suspects that in this case there are forces that play games arbitrarily.
This was conveyed by Andre at the Commission VI Public Hearing or RDPU with the National Consumer Protection Agency (BKPN) as well as Meikarta victims who are members of the Meikarta Consumer Care Community Association at the Parliament Complex, Senayan, Jakarta, Wednesday (18/1/2023).
"In my opinion, this is simple, they feel strong and strongly suspect that there is a game. Imagine, they can make a PKPU decision without involving consumers. My suspicion is that there is collusion. Chairperson of the meeting, this is homework," said Andre.
"We nakedly see arbitrary oligarchic power. Consumers should receive units in 2019, now it's 2023, a four-year delay. They are even told to wait until 2027. That's how they buy time," he continued.
Read also: Kang Dedi prays for Hansip's wife to get a beautiful virgin
Andre said, after he heard the statements of the Meikarta victims, that injustice had indeed occurred. He claimed that there were complaints from the victims of Meikarta, the DPR admitted that they would intervene.
"I can assure you that the DPR is the People's Legislative Assembly, not an oligarchic representative council. So ladies and gentlemen, it's not wrong for you to come here and complain about your fate to us. So you don't need to worry," he said.
"There is injustice. Just imagine, there are consumers demonstrating instead being sued for Rp. 56 billion. Mr. Jokowi has often demonstrated, but he has never sued. We can't allow it. If BPKN doesn't have the guts, we'll leave it," he continued.
Meanwhile, Andre provides a solution to overcome Meikarta's problems, namely with three things. First, Commission VI immediately summoned the developer to sit with the representatives of the victims who were accompanied by BPKN.
Then secondly, it is proposed to have a joint meeting between Commission VI, Commission III, and Commission XI of the DPR RI to unravel the Meikarta megaproject problem.
Also Read: Sunny Sunday Morning, Dedi Mulyadi Greets Netizens with Potholes and 'Emok Bank' Narratives
"Third, you don't need to be afraid, the DPR has never been afraid of the oligarchy. We want to make sure the DPR will follow up on your affairs. This is an oligarch's tyranny against the Indonesian people and the DPR is obliged to help advocate this issue," he concluded.