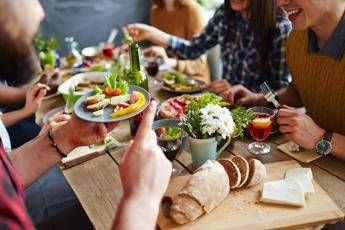 Blue Monday is fought at the table with foods that drive away sadness which help restore good humor by increasing the serotonin content in the body and psychophysical well-being. This is what Coldiretti affirms on the occasion of the saddest day of the year which is "celebrated" on 16 January, a date identified by the British psychologist Cliff Arnall as the worst, since it would make people mature in the awareness that the Christmas holidays are over and not there will be other holidays until the summer.
The secret to recovering good humour, according to Coldiretti, is on the table through the consumption of foods rich in tryptophan, an essential amino acid found in some common foods and which, combined with carbohydrates, iron and B vitamins, helps to increase levels of serotonin in the body, the neurotransmitter which among its functions also performs that of regulating mood.
To guarantee health all year round it is important to follow the principles of the Mediterranean diet which was classified as the best diet in the world of 2023 ahead of the dash and the flexariana on the basis of the best diets ranking elaborated by the US news & world's report's media, known in global level for the preparation of rankings and recommendations for consumers.