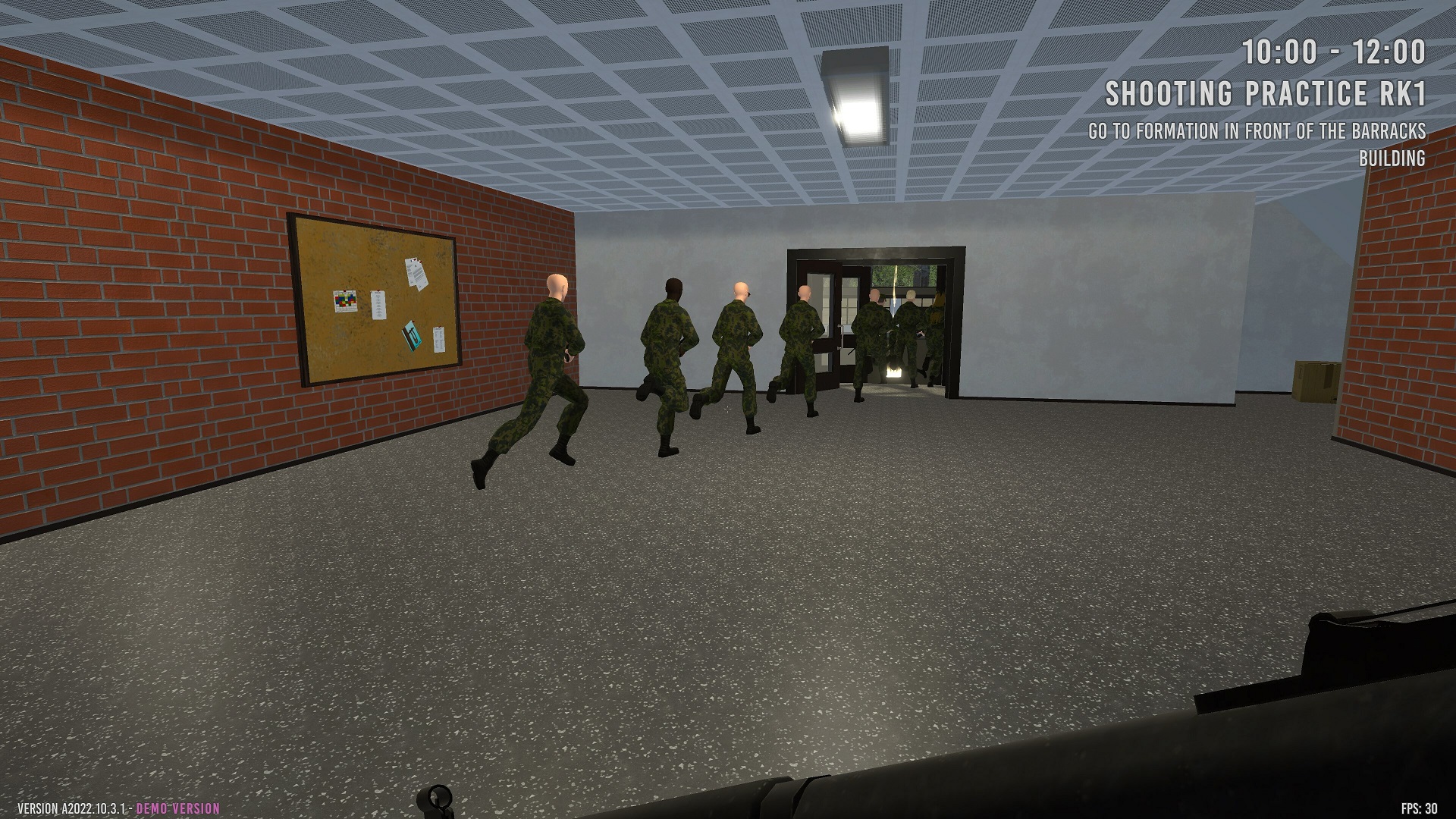 Finnish Army Simulator for PC via Steamdeveloped by Please Be Patient Ltd., arriva in Early Access on January 13, 2023. Players will be able to experience life in the army during the conscription service, focusing on the atmosphere and the daily routine in the army that includes immature humor and silly, repetitive tasksas well as gamified mechanics of real army training. Below is the statement from developer Jeri Haapavuo:
We are happy that the game is in Early Access and finally out for the fans. It's been a long journey to get here, but we're excited to see players get a unique and profound experience of military life. It has been gratifying to find that this experience is shared by many countries, especially those where conscription service exists. But I'm sure we made the characters and stories relatable to everyone, regardless of their background.
Finnish Army Simulator it's a first person simulation game. However, it's not your typical war game, it focuses on life in the army during conscription service and does not emphasize battles. The game offers players the opportunity to experience various aspects of military life, providing a new perspective on the emotions and experiences brought by military service. The game also offers a realistic and deep experience with recognizable characters and story. Below is an overview of the title:
A realistic but fun experience of the Finnish military service (conscription, "intti") around the year 2011. This game will feature many RPG mechanics and elements such as dialogues, inventory, player stats, free roam, skill trees etc. they will provide additional depth to the gameplay. The player can reveal army secrets that are not supposed to be commonly known and also keep the connection with the outside world by watching TV news and participating in activities on weekend holidays which will both affect the gameplay.
Finnish Army Simulator arrives in Early Access on January 13 su PC tramite Steam.