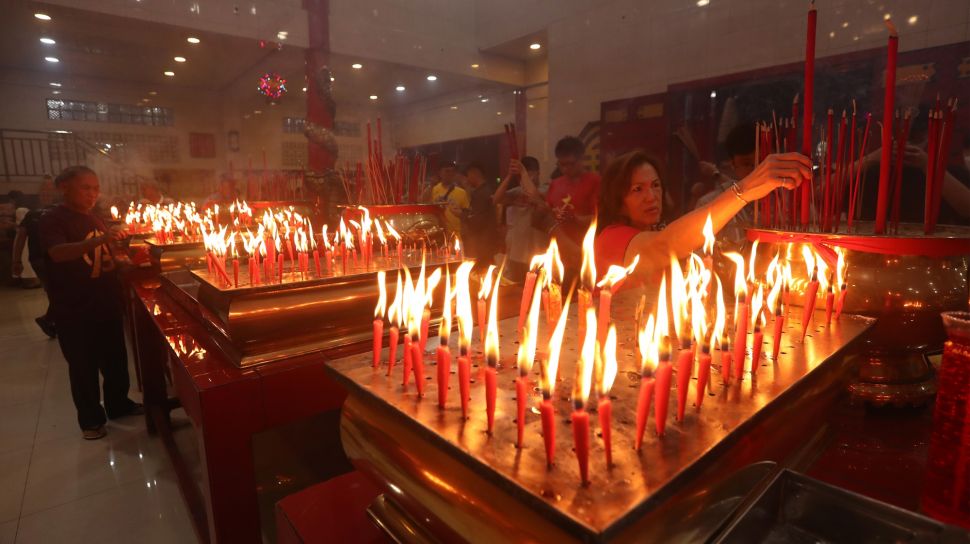 Suara.com – Chinese New Year 2023 has indeed passed, but various hotel promos and staycation holiday promos for family gatherings are still valid, which also provides lion dance attractions.
This hotel stay promo and culinary promo are valid at two well-known Surabaya hotels, namely The Westin Surabaya and Four Points by Sheraton Surabaya, Pakuwon Indah.
Chinese New Year promos at these 2 well-known Surabaya hotels are known to be very distinctive, and almost every year there is quite a high number of families who celebrate Chinese New Year at these two Surabaya accommodation facilities.
The offer is in the form of a package per night for all room types at The Westin Surabaya, starting at IDR 1.8 million per night, plus there will be a gift in the form of a special edition Lunar Rabbit doll, which depicts the year of the water rabbit throughout 2023.
Also Read: HIDDEM GEMS, These are 3 Culinary Snacks in Cimahi that are Rarely Known Even though They are Good
There is also an 18 percent discount promo at all restaurant outlets for food and beverage (F&B) offerings. Moreover, there are also special Chinese New Year cakes in every room and special breakfast.
Meanwhile, specifically at Four Points by Sheraton Surabaya, Pakuwon Indah, a limited package is provided, namely Journey to Fortune Staycation, a package for holidays in the elite area of ​​West Surabaya. Moreover, this hotel is connected to Pakuwon Mall, the largest shopping center in Indonesia.
Complex General Manager of The Westin Surabaya and Four Points by Sheraton Surabaya Pakuwon Indah, Alamsyah Jo, said that this unique Chinese New Year celebration promo was also aimed at awakening Indonesian tourism trends after the pandemic.
"Because businesses that depend on holidays are also starting to show signs of revival, and travel trends are showing a positive increase, Chinese New Year celebrations now feel more alive as they should," Alamsyah said through a statement received by suara.com, Saturday (28/1/ 2023).
Chinese New Year Culinary List The Westin Surabaya
Also Read: Sun Go Kong Cs Escort Monk Tong at the Chinese New Year Festival with Bali 2023
Especially for Chinese New Year, a special menu is provided, namely Family Reunion at Westin, aimed at every reservation for a family meeting room and you can eat as much as you like for IDR 1.6 million per person.
Menunya terdiri dari Prosperity Yu-Sheng, Baked Baby Lobster with Garlic and Butter Sauce, 'Buddha Jumps Over the Wall' Soup with Abalone, Oven Baked Chilean Seabass, Slow Cooked US Wagyu Beef, Stir Fried Scallop, Fried Rice Abalone and Seafood Wrapped in Lotus Leaf, dan Chilled Bird's Nest with Red Dates.
Chinese New Year Culinary List at Four Points by Sheraton Surabaya Pakuwon Indah
This Chinese New Year celebration menu is provided by Djaman Doeloe Resto & Bar, which provides Lunar Celebration packages, with a variety of old school foods to treat homesickness.
"When we switched to the 'Indonesia-Peranakan' concept last year, we got a lot of new repeater guests who love to dine at our place. At this year's Chinese New Year at Djaman Doeloe, we received very high demand since early January, and it sold out very quickly, " said Alamsyah Jo.
The menu consists of Yu Sheng salad, Crispy Pork Belly, Peking Duck, Hokkien Noodle, Dim Sum, BBQ Station, Lontong Cap Go Meh, Desserts and so on.