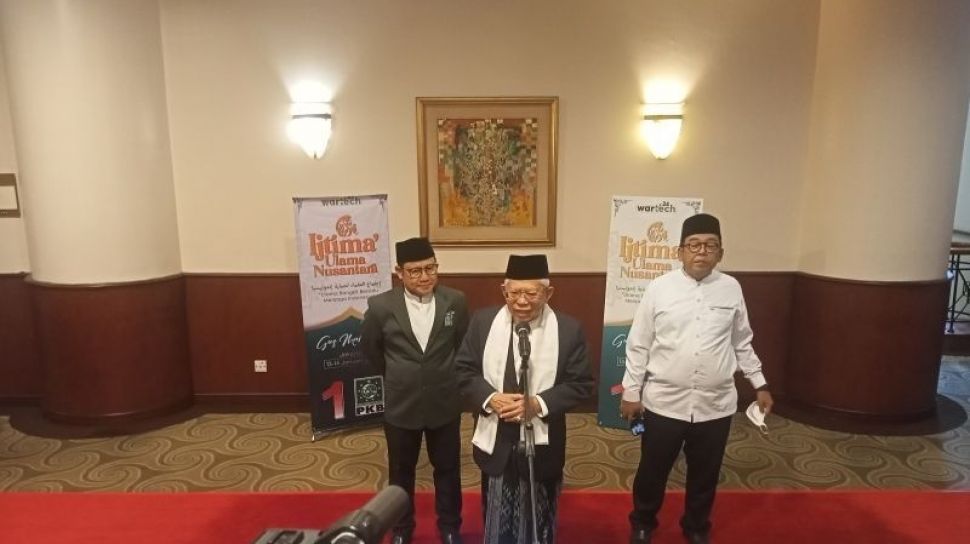 Suara.com – Vice President Maruf Amin is adamant that he will not run for the 2024 presidential or presidential elections. He has given other, younger political figures the opportunity to try it.
"I'm old, I'm almost 80. March 80 (years)," said Ma'ruf after attending the Ijtima Ulama Nusantara National Awakening Party (PKB) event in Jakarta, Friday (13/1/2023).
The age factor is one of the reasons why he is reluctant to try again to fight in the presidential and vice presidential elections.
"I'm old enough. I have to give a chance to the younger ones," he said.
Also Read: Ijtima Ulama Nusantara, Vice President Maruf Warns PKB Not to Leave Kiai Politics
On the same occasion, Ma'ruf was asked about his preferred presidential and vice presidential candidates in the 2024 presidential election. According to him, the presidential and vice presidential candidates who will fight later are in accordance with the decisions of political parties and coalitions.
He believes that whoever the presidential and cawapres candidates are, is someone who is capable of getting the public's attention.
"The presidential candidate is the authority of political parties. Therefore, I will just follow the rules of the game, which party will choose later, what is important is according to the rules of the game." (AMONG)