Suara.com – Newcastle United manager Eddie Howe says reaching the English League Cup semifinals is not enough for his team, as he prepares his squad to face Southampton in the event on Wednesday (25/1/2023).
The Magpies reached the English League Cup semi-finals for the first time in 47 years by eliminating Leicester City in early January. They will face The Saints who managed to kick Manchester City out of the competition.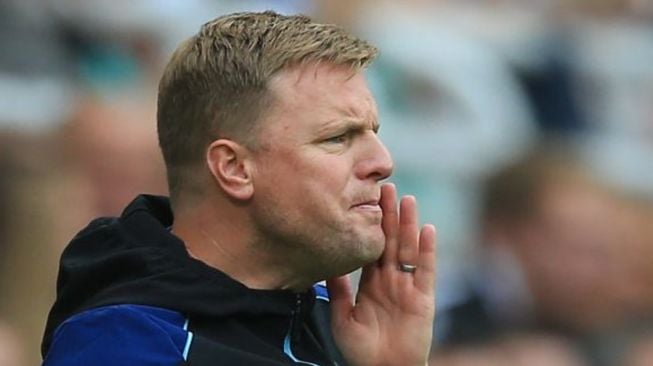 England's Newcastle United manager Eddie Howe. (Doc. Antara)
"We are happy with the position where we are now, but the semifinals alone are not enough. I don't want to think this is enough for anyone," he said as quoted by Antara from AFP.
"I think you go to those games and to say you can be in the semifinals is meaningless. Of course, you have gone one step further. I know that the players feel the same way," he added.
Also Read: Manchester United Immediately Forgets Defeat Against Arsenal, Focuses on Important Semifinals
Newcastle, which has been fasting for domestic titles for 68 years, has experienced rapid changes since a consortium from Saudi Arabia bought the club in October 2021. They are now in third place in the Premier League standings, with only one defeat in the league all season.
They extended their unbeaten run in the Premier League to 15 consecutive matches, after a goalless draw at Crystal Palace last weekend.
Newcastle's potential opponents Southampton are bottom of the table under new management following the appointment of Nathan Jones as team boss in November. However, Howe did not want to take Southampton lightly.
"In general, I admire Nathan as a manager. I think he did very well throughout his career, considering the time he was coaching at Luton, what a good job he did there," said the Newcastle coach.
"He is now going to a new club and wants to implement his ideas there. We know that with a new manager, new players brought in, this is a different challenge to what we experienced when they were still coached by Ralph (Hassenhuttl)," he added.
Also Read: Premiere League results: Newcastle United are increasingly unbeatable in 15 matches after holding Crystal Palace to a draw
The second leg will be played at Newcastle on January 31.
Manchester United will visit Nottingham Forest headquarters in the first leg of their League Cup semifinal, on Wednesday (25/1/2023).