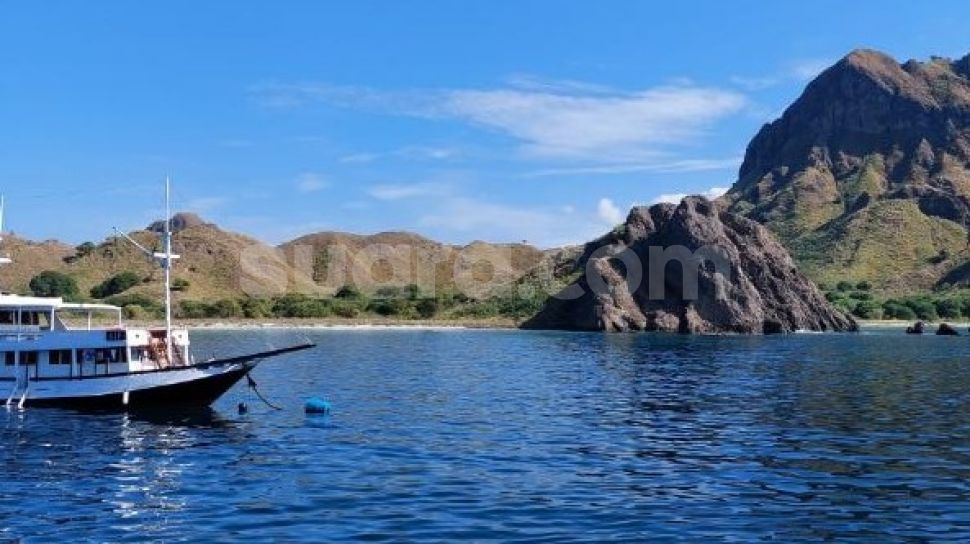 Suara.com – A tourist from Pekalongan, Central Java named Khouw Cynthia Josephine Kosasih (26) hopes that the West Manggarai Police can thoroughly investigate the incident of the Tiana ship that sank in Batu Tiga Waters, Labuan Bajo, West Manggarai, East Nusa Tenggara.
Cynthia told Antara that she heard the news that the Tiana ship she was traveling with her family which sank on Saturday (21/1/2023) had also sunk last year.
"I hope the police can thoroughly investigate this sinking ship case so that Labuan Bajo's name is not tarnished," Cynthia told reporters in front of Siloam Hospital Labuan Bajo.
The KLM Tiana ship was found capsized at 14.30 WITA around Batu Tiga Waters. The Joint SAR Team evacuated 10 foreign tourists along with Cynthia and three of her family members who were local tourists.
Read also: Earthquake 4.7 shakes Ruteng, felt to Labuan Bajo
He admitted that he was shocked when he learned that the ship they were traveling on was a ship that had been in a ship accident and sank a year ago.
Cynthia also asked the West Manggarai Police and other stakeholders to thoroughly investigate the shipwreck incident that she experienced.
According to him, the background of the ship must be checked properly so that tourists are not harmed and experience incidents like this.
He explained that his party ordered a tour trip to Labuan Bajo through CV Wisata Alam Mandiri, which promised them to board a ship called Nadia with one master room and one private room.
However, once they arrived at Labuan Bajo Pier, they were escorted to another ship, the Tiana Ship. Several foreign tourists also experienced a sudden change of ship.
Also Read: Cement Transport Ship Sinks in a Storm in Karimata Waters, Three Crews Disappear
"The cabin crew said that the Tiana ship is newer than Nadia, so you are safe here. So I thought I was going on vacation, so that's what I meant," he said.
On the second day of the trip, after traveling from Komodo Island to Manta Point, the ship tilted to the left with the door positioned on the right and tilted up. He said the glass was broken and all his belongings were lost.
"My mother can't swim, while sleeping she suddenly goes into the water. So my father helps her. But her leg is injured. Father now has to have surgery," he said sadly.
He asked the police to thoroughly investigate the incident because there was no hammer and life jacket in the room. There wasn't even a briefing from the tour guide beforehand to explain the emergency.
Now Cynthia with her mother and sister are at Siloam Hospital Labuan Bajo. His father suffered an injury to the tendon so he had to undergo surgery at the hospital.
Meanwhile Miras Imanzhanov (48) from Kazakhstan claimed to have lost all of his possessions after the unfortunate incident occurred. A travel blogger can only smile flatly to accept this fact.
"They said the travel agency would take care of our return to Bali without passports. We are waiting for news," he said sadly.
West Manggarai SAR Post Coordinator, Eddy explained that the evacuation of the victims of the sinking ship was carried out twice.
From the information obtained, the ship capsized due to strong winds while crossing the lane.
"There were no fatalities. But there were two who were injured," said Eddy.