Saiyaman returns for a double game, but with the same bad taste in terms of fashion.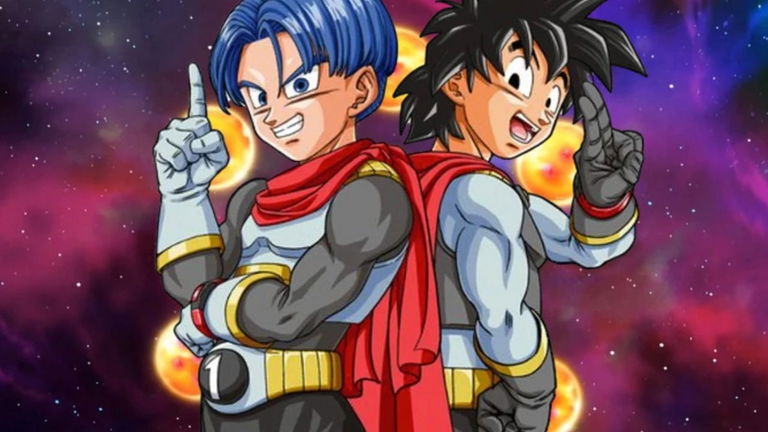 Trunks and Goten are the main protagonists of this arc of Dragon Ball Super
join the conversation
Currently, the Dragon Ball Super manga is in what its creator, Toyotarou, defines as the Super Hero arc, already acts as prequel to the movie Dragon Bal Super: Super Heroand although the film mostly starred Gohan and Pioccolo, the manga follows the adventures of Trunks y Goten in their new facet of vigilantes against crime: Saiyaman X1 and Saiyaman X2. With matching outfits, of course.
Trunks and Goten seem to have pulled Gohan's Saiyaman suit from the drawer of memories, or some discarded version that looks even more ridiculous. Through an interview with the official Dragon Ball website, the creator of Dragon Ball Super has clarified where the idea of ​​these two superhero costumes worn by the protagonists came from and what it is the desired effect to achieve to see it.
Trunks and Goten in fashion in Dragon Ball Super
Although within the universe of Dragon Ball is the own Bulma who designs these suits, just as he designed the Great Saiyaman suit that Gohan uses during the Majin Buu arc in Dragon Ball Z, the truth is that the design is carried out by himself Akira Toriyama, original creator of the series. The goal, says Toyotarou, was to get two retro-looking "not cool" outfits. The idea is to extol the comedy when they both put on these superhero costumes thinking that they are the latest fashion and look super cool, but it is the opposite. It is about achieving the same comic effect as when we first saw Gohan turned into the Great Saiyaman.
Dragon Ball shows who is stronger between Trunks and Goten
This Trunks and Goten arc is somewhat lighter in terms of action, but the arrival of a new threat, the Beta Android, could complicate things from now on and make us see Saiyaman X1 and X2 in action more often. Meanwhile, he will continue with his well-known style of romantic comedy that is winning the hearts of Dragon Ball Super fans.
join the conversation