Disney Dreamlight Valley continues to confirm news. Here we bring you a compilation of the most interesting, shared today.
Disney Dreamlight Valley
Specifically, it is a preview of what appears to be a mascot. This has been shared because the official Discord of the game reached 100,000 members, and now Gameloft, responsible for the title, has shown a new companion as part of the upcoming Star Path of the title, which celebrates Disney's 100th anniversary.
Is about a silver bunny elegant that you can see below and that is expected to be available in the coming weeks, in the absence of knowing a specific date: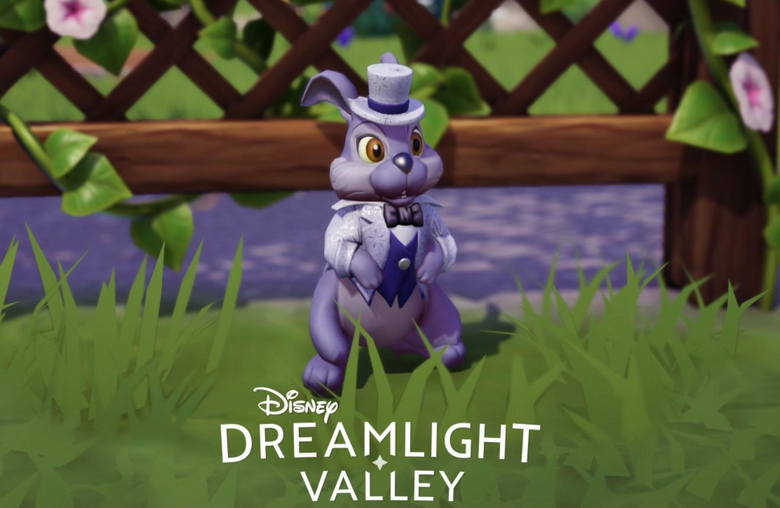 Finally, we remind you the plans planned for this 2023 in the game. They are the following:
February update:
Mirabel de EncantoOlaf de Frozen"Discover the secrets of the Frosted Heights biome"Star Path themed around the 100th anniversary of Disney
April update:
Simba from The Lion KingMore New CharactersA Whole New Kingdom (Probably From The Lion King?)"More Surprises"Themed Star Path About Disney Parks
Early Summer Update:
"Discover the secret of oblivion" Something to do with the pumpkin house in Forgotten Lands A mysterious purple character who closely resembles the player's evil version, seen in quests such as Scar's quest chain. "A princess runs to the Valley" (probably Vanellope Von Schweetz from Wreck It Ralph) A new Star Path (no theme announced)
Rest of 2023:
MultiplayerNew charactersNew kingdomsNew clothesNew motifsNew decorationsNew furnitureMaybe Belle?
What do you think? Do not hesitate to share your opinion in the comments. If you're interested, you can also find our full coverage of the game at this link.
Via.