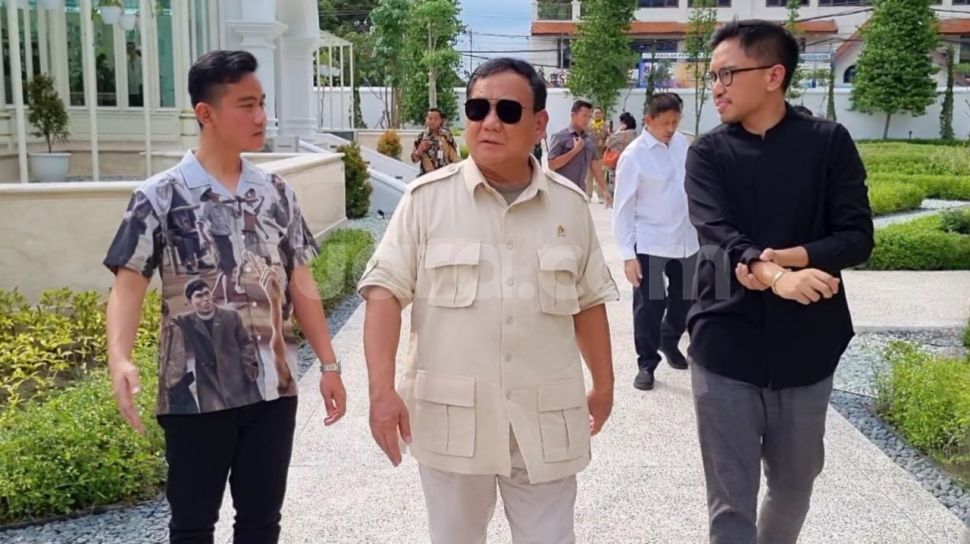 Suara.com – Minister of Defense Prabowo Subianto admitted that he likes Roti Jala, a typical Medan culinary dish served at a dinner by the Mayor of Medan, Bobby Nasution.
"Earlier, they were given food, typical Medan food. Then jalapeno bread, the food is extraordinary. So you continue to gain weight when you go to Medan," Prabowo said at the Medan Mayor's official residence, North Sumatra, Thursday (1/26/2023).
Apart from roti jala, he continued, there are also various other typical Medan foods which will certainly affect his weight.
Prabowo said his presence was in compliance with the Mayor of Medan's invitation to have dinner and pray with ustadz and religious leaders in this area.
Also Read: Called Unsuitable to Be Mayor, Gibran Bluntly Says He Will Focus on Being a Clothing Entrepreneur: According to Directions
He also admitted that he had been to the capital city of North Sumatra Province for several days in order to conduct a working visit to the Military Command l/Bukit Barisan.
"Incidentally, I do have an event in Medan. Tomorrow I will attend the wedding ceremony of one of my special staff, and visit the Kodam," said Prabowo.
Prabowo continued that the next day his party had several events in Medan City, including with the Koramil and fulfilling the invitation of the Mayor of Medan.
"I think that's the point. I am very grateful for the invitation," he said. (Between)
Also Read: Gibran Receives Blessing from Prabowo to Advance in Pilgub, Will He Be Anies' Successor or Ganjar?